The Los Angeles Lakers were unable to pull off any moves at the NBA trade deadline although various outlets claim they tried.
There were several names, particularly Josh Richardson. But it appears the purple and gold also tried to secure a deal with a former player of theirs – Dennis Schroder.
In a report from Heavy.com, the Lakers allegedly offered a couple of second-round picks for the German guard as well as some minimum contracts to the Boston Celtics. There were other undetailed transactions.
All that is academic right now with Schroder joining the Houston Rockets. Unless the 28-year-old guard gets bought out, the only chance of him playing somewhere else would be in the offseason.
Most know how Schroder wasted a good chance to get a huge contract with the Lakers last season. The reason for that was the German felt he could get more money.
Decorated book author Roland Lazenby weighed in on that when he appeared opposite this writer on the Sports Bytes PH podcast. He pointed out how instead of enjoying a lavish contract, Schroder settled for peanuts.
"Schroder played for the Lakers and had a monster offer from them in one of the all-time boneheaded moves. Turned down a huge contract to play for peanuts, ended up playing for peanuts in Boston," the 70-year-old American journalist said.
The best Schroder can do is wait until the offseason to hopefully get a better deal. In the opinion of Lazenby, there is a possibility the German guard could reunite with the Lakers in the spring. It is a move that he feels is a logical fit.
"He is going to be one of those guys in the open market this spring and that would be a logical fit. He already has history with those guys. They know what he can do, probably is going to have a bigger role. I think he is eager to try and regain that money they were going to offer him," Lazenby explained.
"So to me, that is the one that makes the most sense. There could be possibly others but I think that is the one who might possibly work," he added.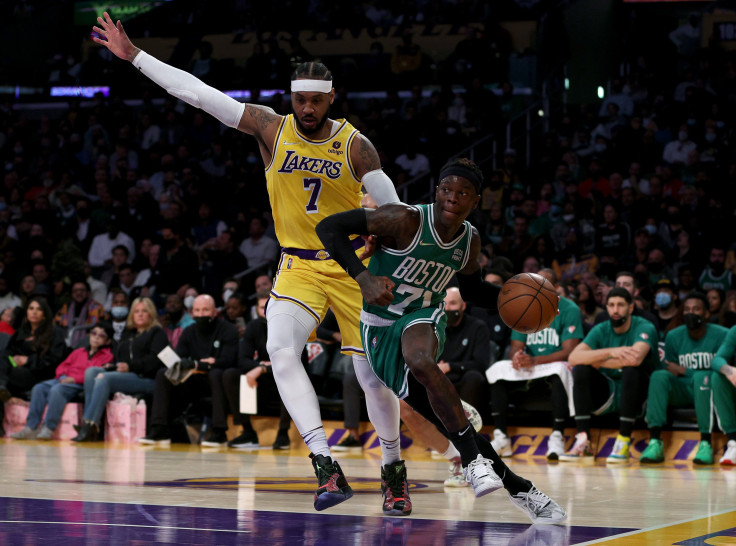 © 2023 Latin Times. All rights reserved. Do not reproduce without permission.