Russell Westbrook has been singled out as a bad investment, a reason why the Los Angeles Lakers are misfiring. The former NBA MVP has struggled to fit in with the purple and gold system, not to mention a surprising dip in production compared to other teams he played for in the past years.
But according to Draymond Green of the Golden State Warriors, trading Westbrook will not solve anything for the Lakers. He feels that no trade will happen and believes it should not happen when he spoke on his podcast, "The Draymond Green Podcast."
Green goes on to point out that there are factors to consider. The Lakers have hardly had a healthy team together this season, yet another aspect that most feel has contributed to the team's lackadaisical showing.
"You haven't really had the opportunity to see that team healthy and how they could grow together healthy. I also don't like how Russell Westbrook gets all of the blame for everything going wrong. It's just not possible that one guy is to blame for everything going wrong," Green said.
Considering the Lakers' woes would be good news for the Dubs, Green is standing up for Westbrook nevertheless. Some call the decision to sign Westbrook a bad decision since the Lakers needed shooters and not another player who wanted the ball in his hands most of the time.
One of them is former Golden State Warriors player Paul Mokeski when he appeared on the Sports For All PH podcast hosted by Vincent Juico last Jan. 26. The 62-year-old played his last NBA season with the Warriors, a team that was then composed of "Run TMC" or a trio composed of Chris Mullins, Tim Hardaway and Mitch Richmond.
"From day one when they made that move, my opinion was that it was putting a square peg in a round hole. He doesn't fit. He is not gonna fit and will never fit," Mokeski stated.
He goes on to assess Westbrook, pointing out his prone to error and poor passing ability.
"Russell Westbrook is a strong guard, really tough and plays hard all the time and I like that – go to the basket and create contact finish, great competitor. But… a below average passer turns the ball over too much, can't shoot. He may couple of threes in a row but then he is going to shoot ten more and miss them," the former second-round pick added.
The full interview is set to be shown on the Sports For All PH Facebook page or YouTube on Jan. 28 starting at 9:00 p.m. EST.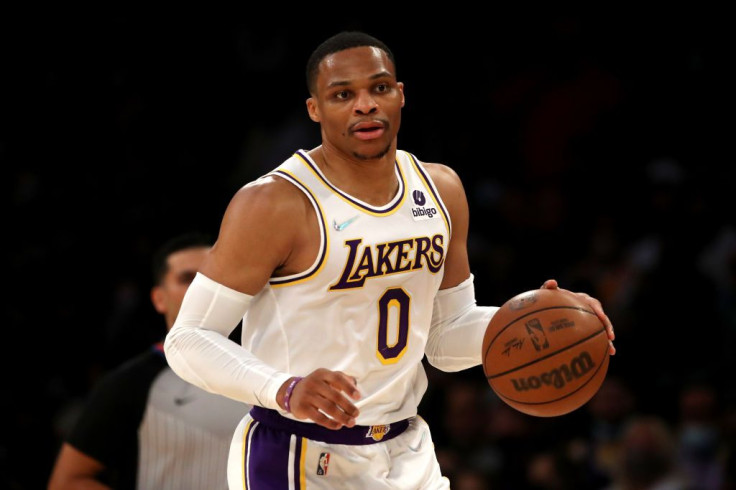 © 2023 Latin Times. All rights reserved. Do not reproduce without permission.