Lana Rhoades revealed that it had always been her dream to become an adult actress. On Monday, the 24-year-old porn star told Alex Cooper in a podcast that she was only 12 when she knew she wanted to become an adult actress.
Born Amara Maple, Lana Rhoades admitted she hoped to live a glamorous life at a young age. She spent her childhood in the countryside of McHenry, Illinois, where she first aspired to make a name in the adult entertainment industry. She said her dream was to become someone as big time as Playboy stars at the time.
"I knew that I was going to be a porn star from the age of 12 or 13," she said. "I wasn't even watching porn—I just knew," she added.
Lana Rhoades admitted she had a hard life growing up, so she started striving to become a porn star from a very young age. "It was just very chaotic at home," she said. "So, when those things would happen I would just dive into my favorite shows like the 'Girls Next Door' of Playboy. I was obsessed. I wanted to be them growing up," she added.
She said watching the girls of Playboy became her escape from her chaotic childhood, but it also gave her hope for the future. "I thought I could do that when I grow up. Their lives looked so amazing and I had that idolization from a young age," she said.
As a teen, Rhoades worked as a glam hostess at a restaurant. She then went into stripping, which led to her landing her first job in the porn industry. As her dream slowly turned into reality, however, Rhoades realized being an adult actress was not as glamorous as it looked.
"I didn't realize what I'd have to do in that position," she said. "Honestly, when I first got into porn, even the day before I was about to shoot my first scene, I never thought I'm about to have sex with someone. It's being young and naïve," she admitted.
Despite the culture shock, Lana Rhoades managed to forge a successful career in the porn industry. She now has 12.7 million followers on Instagram and boasts of her countless admirers on OnlyFans page.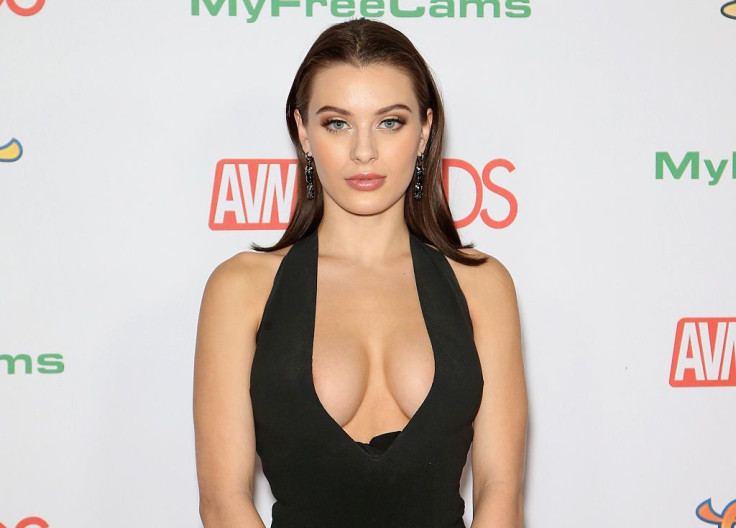 © 2023 Latin Times. All rights reserved. Do not reproduce without permission.