A landlord in Florida has been accused of heinously shooting his tenant to death and burying the victim's body in a shallow grave near his house after he caught him "masturbating into" his girlfriend's underwear.
Michael A. Pritchard, 35, faces a second-degree murder charge after deputies discovered the remains of a missing man, believed to be Pritchard's tenant, in a shallow grave near his residence in Golden Gate Estates on 10th Avenue NE, Law & Crime reported.
The officers started looking into the incident after a witness called the police station on Thursday, Dec. 2, and told detectives that Pritchard allegedly confessed to killing a man and burying the body near his property. The victim was reported missing by his family members a few days before the twisted admission.
Following the witnesses' statement, the officers executed a search warrant on Pritchard's property in Golden Gate Estates at approximately 7:30 a.m. During the operation, the investigators reportedly found the body of the missing man "buried in a shallow grave near the residence." The remains were reportedly found in the same location where the witness said Pritchard had told him the body would be, WINK News reported.
The victim has been identified as Pritchard's tenant who paid rent and lived with him on the property where his body was discovered.
However, the sheriff's office said that they would not release Pritchard's address to the public as it could potentially reveal the name of the victim. The victim's identity reportedly cannot be disclosed due to legislation called Marsy's Law. Marsy's Law is a voter-approved amendment to the Florida constitution aimed at protecting crime victims' privacy.
Pritchard, whose nickname is "Loco," reportedly has "a history of erratic and violent behavior." He reportedly told multiple witnesses that he shot the man to death because he caught him "masturbating into" his girlfriend's underwear.
Pritchard has been taken into custody and is being held in the Collier County Jail without bond. His arraignment is scheduled for Dec. 7.
Pritchard was previously arrested on Jan. 22, 2019, and charged with one count of battery for touching or striking another person against their will and resisting a law enforcement officer without violence.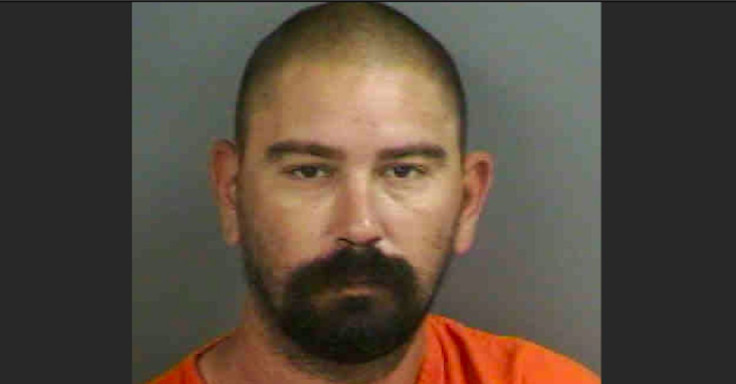 © 2023 Latin Times. All rights reserved. Do not reproduce without permission.