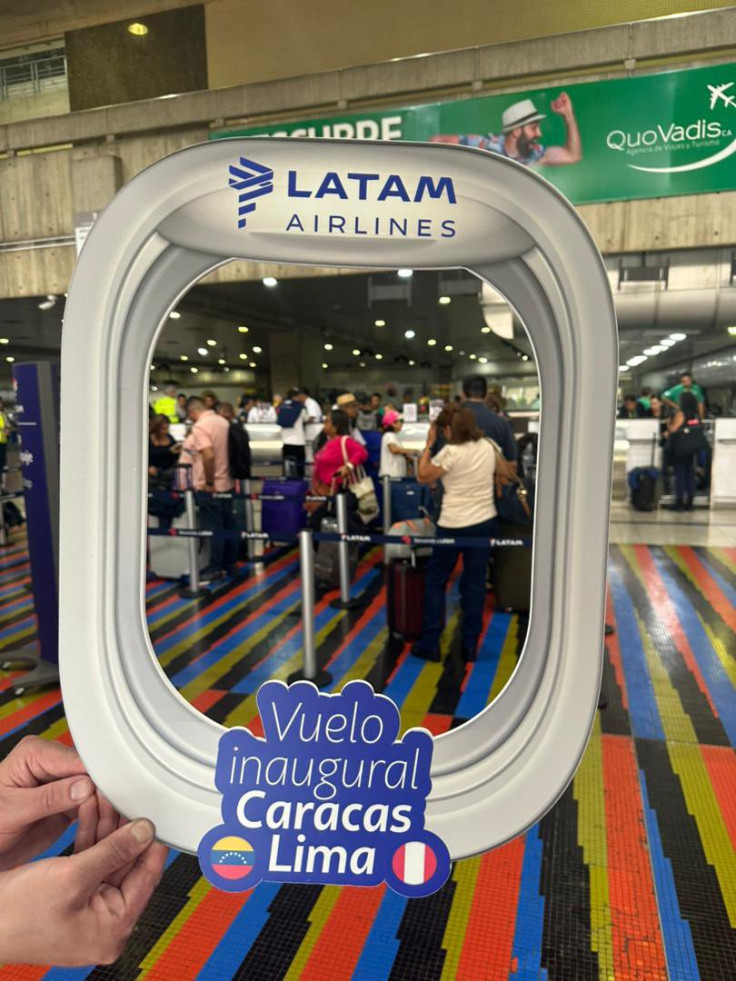 South America's largest airline, LATAM, resumed commercial operations with Venezuela on Tuesday, with daily flights between Caracas and Lima. A direct flight from Peru landed in the Venezuelan capital for the first time in seven years, marking a significant event for regional air connectivity.
LATAM Airlines left the Venezuelan market in 2016 due to difficulties in repatriating funds.
The carrier connects Lima's Jorge Chávez International Airport and Caracas' Simon Bolivar International Airport, helping with the flow of passengers and cargo in both directions. With this service, Caracas has become the 27th international destination that the carrier connects with directly.
The outbound service now runs daily, with a flight time of around 4 hours. On this route, LATAM has deployed its fleet of Airbus A320 aircraft from Sunday to Friday and its smaller Airbus A319 aircraft on Saturdays.
The Airbus A320 aircraft, which has premium economy and economy classes, can carry 174 passengers. The carrier's A319, on the other hand, can carry 138 passengers.
With the move, it appears that LATAM Airlines will be competing with Conviasa on this route. However, Conviasa's aircraft is limited to an Airbus A340-600, and the service is only available twice a month on alternating Mondays.
Juan Teixeira Diaz, the president of the National Institute of Civil Aeronautics, welcomed the first flight with a message via Twitter. He shared photographs of the aircraft landing at the Simon Bolivar International Airport.
He said, "We continue to build the network of connectivity that the country demands, strengthening the air sector and turning it into a fundamental support for our economy."
DW cited Librado Orozco, the Peruvian ambassador to Venezuela, telling Efe news that the resumption of these flights "represents an important step to restore the regular flow of people and goods," especially after the economic and health "difficulties" associated with the Covid-19 pandemic.
He called it "a significant step to strengthen the rapprochement between the two economies."
The commercial exchange between Peru and Venezuela fell to about $47 million in 2020 from $1,413 million in 2012. The situation started improving last year when both countries resumed relations at the highest diplomatic level. They closed the year with a trade of $140 million.
Referring to the new route, Orozco said, "This is very positive and adds to the various business initiatives that we are enthusiastically watching and that are positively reconfiguring our economic ties."
© 2023 Latin Times. All rights reserved. Do not reproduce without permission.