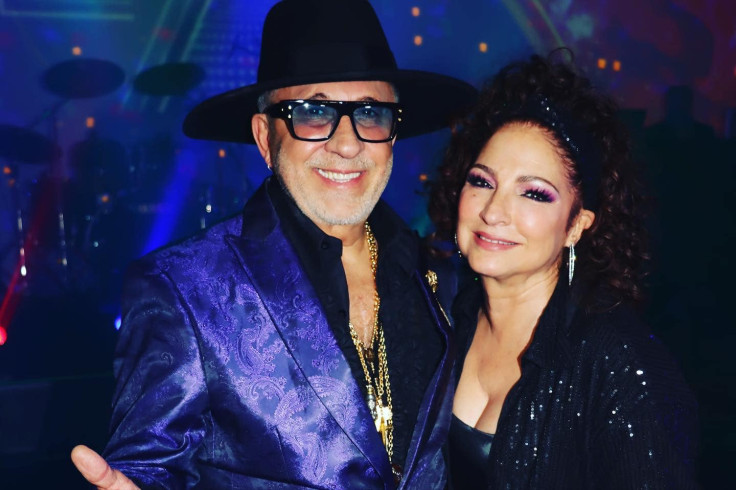 The Recording Industry Association of America (RIAA) recognized Gloria and Emilio Estefan with honorary awards in appreciation of their significant contributions to the Latin music genre and their extraordinary achievements throughout their victorious careers
The power couple was presented with the Icon and Trailblazer awards on Sept. 19 for their cultural impact on music. They were celebrated with performances by the cast of "On Your Feet" tour singing some of Estefan's greatest hits.
Gloria and Emilio have been pioneers in the Latin music industry since they began their careers with Miami Sound Machine back in the 70s. The Latin duo's longtime dedication to music and culture opened the door for this genre to be heard globally.
The Latino entertainment power couple have managed to remain relevant among multiple generations due to their ability to change with the times while remaining faithful to their roots. Being true to themselves has been a motto that Trailblazer, Emilio, lives by. He remarked: "One thing I wanna leave to my kids and to the whole community is about pride and legacy. That we need to be who we are."
Alongside the Estefans, RIAA maintained its concept of celebrating Latin culture. Several influential figures in the Latino community were honored: Sebastian Yatra as Artist of the Year, Maria Fernandez (EVP & COO of Latin Iberia at Sony Music Entertainment) as Executive of the Year , and U.S. Representatives Veronica Escobar and María Elvira Salazar as Policymakers of the Year U.S.
"As advocates for the music community and fans ourselves, the RIAA is so grateful to acknowledge superstars and leaders who have used their voices and platforms to change the culture and break the creative mold. RIAA Honors is a special moment to stop and acknowledge those forging ahead for future generations and making waves in their own right. Latin music has lit up the charts and filled playlists across the U.S. this year and we are thrilled to celebrate Gloria Estefan, Sebastián Yatra, Emilio Estefan, Maria Fernandez and Representatives Veronica Escobar and María Elvira Salazar," expresses RIAA Chairman & CEO Mitch Glazier in a statement.
Latin music continues to stay on the rise as a result of innovators like these honorees. RIAA's 2022 Year-End Latin Music Revenue Report stated, "In 2022, Latin music revenues in the U.S. continued to grow at an extraordinary pace. Total revenues of $1.1 billion represented a 24% annual increase, and adjusted for inflation, were just 3% below the all-time high from 2005. The share of overall U.S. recorded music revenues from Latin music reached an all-time high of 6.9%, up from 5.9% in 2021."
Latin music game-changers like Gloria and Emilio paved the way for emerging Latin artists such as Feid, Young Miko, and Peso Pluma. These trailblazers allowed for Latin music to convert into not only reggaeton, Latin pop, Salsa, Cumbia, but more. The growing appreciation and celebration of Latin culture has contributed to the expansion of this energetic musical genre.
© 2023 Latin Times. All rights reserved. Do not reproduce without permission.