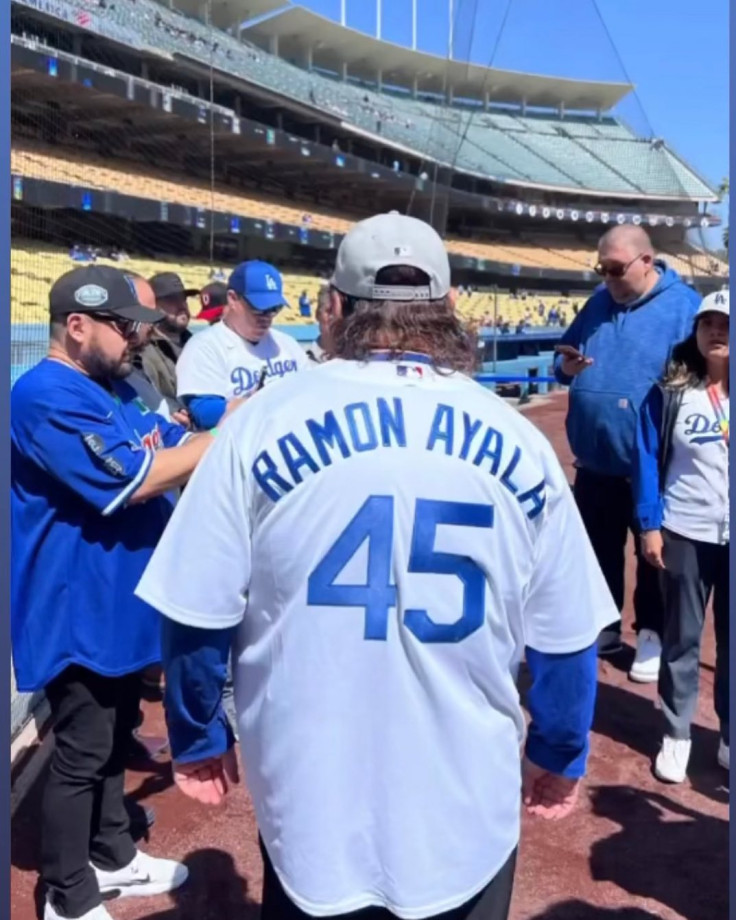 The two-time Norteño Grammy Award winner, Ramon Ayala, was invited to the Los Angeles Dodgers stadium Wednesday to throw the first pitch against the New York Mets.
The accordion king has won two Latin Grammy Awards and one American.
The Los Angeles Dodgers posted on their Facebook page their welcome towards the "King of the Accordion."
Ayala also posted on his Facebook a video of him throwing the first pitch while playing one of his award-winning songs, "Tragos de amargo licor", which translates to "drinks of bitter liquor," while fans cheered him on.
"It is nice to see that we [Latinos] are getting invited to big events like these," Ramon Ayala fan Jesse Salinas said. "I love his music, and for it to be played in an MLB stadium says a lot. We really do not see a lot of our people get recognized, especially in big states."
Ramon Ayala himself, also gave Latin Times his thoughts on his invitation to the game.
"It was an honor going to my favorite team's game," Ayala said. "Hopefully that leaves good memories for all Latinos, that we also matter and count. I owe everything to my public. People know me well in Los Angeles, but it fills me with great pride that other ethnicities hear my music."
© 2023 Latin Times. All rights reserved. Do not reproduce without permission.