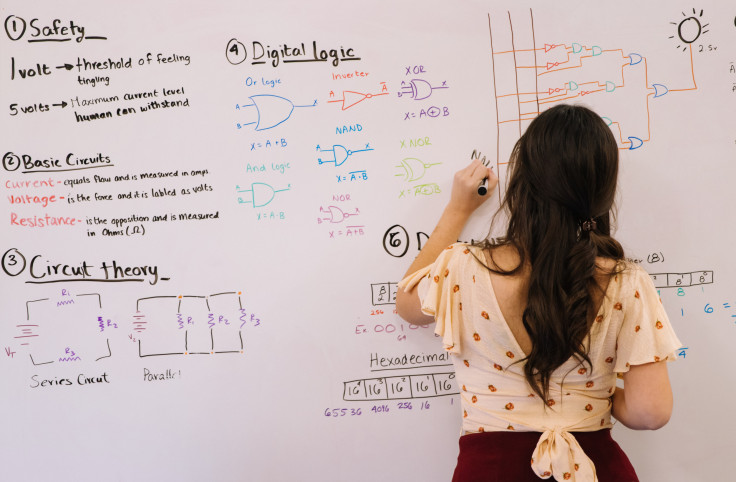 Latinos are essential to the future of the engineering and technology workforce in the U.S., reveals a recent study by the Society of Hispanic Professional Engineers (SHPE) and think tank Latino Donor Collaborative (LDC).
According to the report, Latinos drove 73% of the growth in the U.S. workforce participation between 2010 and 2020, the highest participation among all major groups of the U.S. Their active participation is essential to meeting the increasing demand for engineering and tech professionals as projections indicate 10.9 million job openings by 2031.
While Latinos are perceived as being underrepresented in many areas of national life, the economic output by the more than 63 million who defined themselves as part of this ethnicity amounts to $3.2 trillion. In fact, says LDC, if the U.S. Latino population were its own country, it would have the fifth-largest GDP in the world.
Latinos also represent 25% of young Americans. In order to address workforce shortages in engineering and technology fields, the study serves as a benchmark for Latino representation as it is crucial for economic growth, innovation and more.
"Latino participation in the engineering and tech fields is critical to maintaining global competitiveness and advancement in the U.S. This report provides the clearest evidence yet that by nurturing and encouraging young people to pursue STEM educations, we will likely never complain of a shortage of qualified talent ever again," said Ana Valdez, CEO and President of the LDC.
Positive trends in education are evident as U.S. Latinos have the highest increase in undergraduate engineering student enrollment rates, surpassing the growth rates of any other ethnic group between 2010 and 2021 with 73.6%. The number of bachelor's degrees earned more than tripled from 5,810 in 2010 to 19,888 in 2021. At present, Latinos constitute just 9.4% of the engineering workforce.
While the presence of Latinos continues to grow, many challenges still remain. According to Pew Research, some of these challenges are the limited access to high-quality education to prepare them for STEM fields and lack of a mentor that encourages them to pursue these degrees.
The report ends with recommendations to take action by enlisting employers to promote diversity in leadership roles, allocate resources and invest funding to support initiatives that enhance representation and opportunities for Latinos in engineering and technology, such as research grants and workforce development programs. A call to action from academia on mentorship programs and so much more.
Some Latinos in STEM include Astronaut Ellen Ochoa, the first Hispanic woman to travel to space. Ochoa is also the co-inventor of three patents: an optical inspection system, an optical object recognition method and a method for reducing or removing noise from images. Mario Molinawho is co-recipient of the 1995 Chemistry Nobel Prize for discovering the threat of chlorofluorocarbons (CFCs) on Earth's ozone layer. Cecilia Aragon, a computer scientist, an inventor, a pilot, and a professor at the University of Washington, became the first Latina in the United States Aerobatic Team. Franklin Chang-Díaz, born in San José, Costa Rica, was selected by NASA to be an astronaut candidate in 1980, and in 1986 he took his first flight into space, on mission STS-61-C, making him the first Latin-American immigrant NASA Astronaut to go into space. He received a Medal of Liberty from President Ronald Reagan for his participation in the construction of the International Space Station.
Among these important Latinos, there are other Latinos who have tried to address the underrepresentation of Latinos in STEM, by creating a platform that helps facilitate access to scholarships. María Trochimezuk created IOScholarships, after noticing scholarship money going unawarded. While Latinos represent 8% of the workforce in STEM, with the latest study by SHPE and LDC their influence is growing. SHPE is the largest association in the nation for Hispanics in STEM. This year SHPE estimates about 10,000 will attend its national conference that will take place in Salt Lake City from Nov. 1 to 5.
© 2023 Latin Times. All rights reserved. Do not reproduce without permission.