LeBron James of the Los Angeles Lakers is already on break, giving him more than enough time to spend with his son Bronny. The four-time NBA champion was in attendance during "The Battle: Summer Showcase" to support his son and his team, Strive for Greatness and Wildcat Select.
It was part of a three-day event held at the LeBron James Arena in Akron, Ohio. It was a highly charged game with the Wildcats winning in overtime, 73-69. However, the game took longer than expected with LeBron halting it at one point after getting irked by the PA announcer's comments.
At one point, the announcer did not exactly give the best of comments when he suggested that referees were giving Bronny special treatment during the game. This did not sit well with the Lakers star, resulting in him getting up from his seat and confronting the PA announcer. The Wildcats were leading at this point in the final minute of the game, 67-62.
James had choice words for the announcer and play had to be halted for a bit. According to the ones making commentary on the streaming video, James was upset that the PA announcer said that Bronny got a foul call because he was playing in a gym with his dad's name on it.
Seeing James complain is nothing new, especially for the ones who have watched him play in the NBA for years. He was upset but more on as a dad this time around.
Also, it would be best to note that a PA announcer is not expected to give commentary on gameplay. He is there to inject life into games and hype the crowd. His actions have drawn mixed reactions, suggesting some kind of influence or control. But based on what happened, he was just there to support his son.
Rather than a professional NBA player, the 36-year-old was there as a basketball dad more than anything else.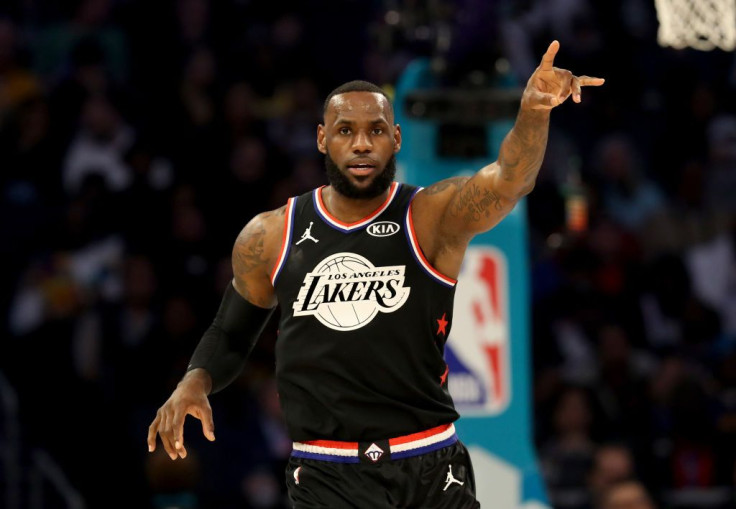 © 2023 Latin Times. All rights reserved. Do not reproduce without permission.