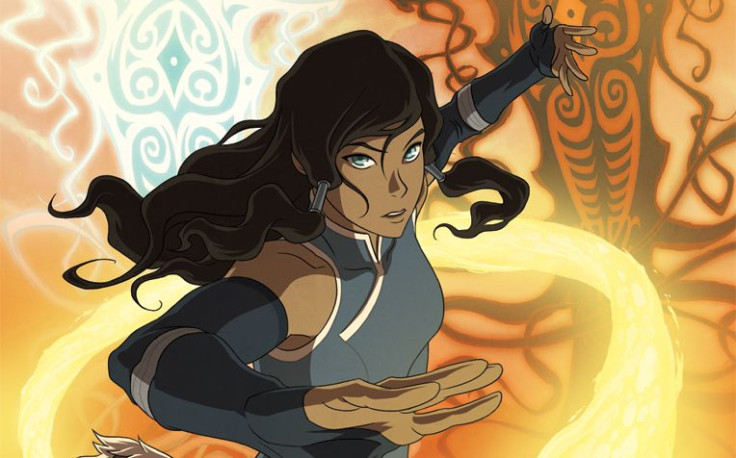 "The Legend of Korra" season three is officially complete, which means we may hear news about the release date sooner than later. The co-creator of the hit-Nickelodeon series, Michael DiMartino confirmed the news via his Tumblr page. "Today we finished the final sound mix of Book 3 at Levels audio," wrote DiMartino. "Can't believe we've finished an entire season's worth of shows. We're so proud of everyone who worked so hard to make Book 3 the best season of Korra yet!"
DiMartino goes on to say that while "Book Three: Change" is complete he has no info regarding the release date. DiMartino writes, "I know you are all excited to watch -- believe me, we're excited to share it with you! I wish I could say I had some news about Korra's release date, but I'm sorry to say I don't."
The plus side is we get a glimpse at the season finale from the Tumblr post. In the photo we see Mako and Bolin inside some kind of cave both with discerning looks on their face.
Meanwhile some fans have theorized that "The Legend of Korra" season three will be announced at San Diego Comic-Con 2014. The event will take place July 24-27 at the San Diego convention center. If this is the case then we should expect "Book Three: Change" to arrive early August.
© 2023 Latin Times. All rights reserved. Do not reproduce without permission.