Iconic rapper Lil Wayne has recently unveiled a side of him that not many fans get to witness, opening up about attempting suicide and how "Uncle Bob," a white ex-cop, saved his life when he was 12, as he doubles down on his plea to parents to strive for a better connection with their children.
In a recent conversation with Emmanual Acho, Lil Wayne, 38, whose real name is Dwayne Michael Carter Jr., shared that he struggled from a mental illness and was depressed "at a very young age," citing the intrusive thoughts that led him to deliberately shoot himself using his mother's gun when he was 12, according to Men's Health.
"I started thinking I had to get myself mad, and noticed that I didn't have to, that's what scared me," he said. "How I knew I had mental health problems was I pulled the trigger."
The "Funeral" singer recalled several black cops arriving at their home, stumbling upon him at the door, as he lay on the floor with a hole in his chest. He said the first responders paid no attention to him and were instead scouring the area to locate evidence and the gun he used to harm himself.
Only when "Uncle Bob," whose full name is Robert Hoobler, arrived at the scene, was the rapper attended to. Lil Wayne said the white cop immediately came to his aid and did not waste any time sending him to the nearest medical facility.
Uncle Bob had ordered someone to drive his personal car for him, rushing the then 12-year-old Lil Wayne to a treatment facility. The rapper would mention the story in his speech at the 2018 BET Hip-Hop Awards as well, telling the audience that Hoobler did everything he can to make sure he survived.
The cop would then stay with him until he was in a stable condition, Billboard noted.
Up to this day, the five-time Grammy Awards winner makes sure Uncle Bob knows how grateful he is for being there with him at his lowest point some 26 years ago.
In 2019, the two met once again, during which the rapper, who was in NOLA for a radio show, offered to provide the real-life hero with financial support if he ever needed it.
The 2015 song "London Roads" has also been written as a supposed tribute to the now ex-cop, in which the lyrics shared how Bob saved Lil Wayne's life and suggested the cop died following erroneous reports.
Uncle Bob would get in touch with Lil Wayne to junk the reports of his death after the rapper had offered to pay for his funeral. The ex-cop would also note the published stories were greatly exaggerated as per TMZ.
According to the Young Money Entertainment founder, he was not able to express his thoughts and feelings to his mother but that after his suicide attempt, the matriarch has been much more open and communicative.
He then urged others to give the "most realistic reaction" when a loved one or a friend opens up about their mental woes, noting there's no bar to measure how real it is.
"It's so real that if someone even has the guts, the heart, the bravery to admit that they have something going on that they're not sure about, it's so real that we should only react in the most realistic way possible," he said.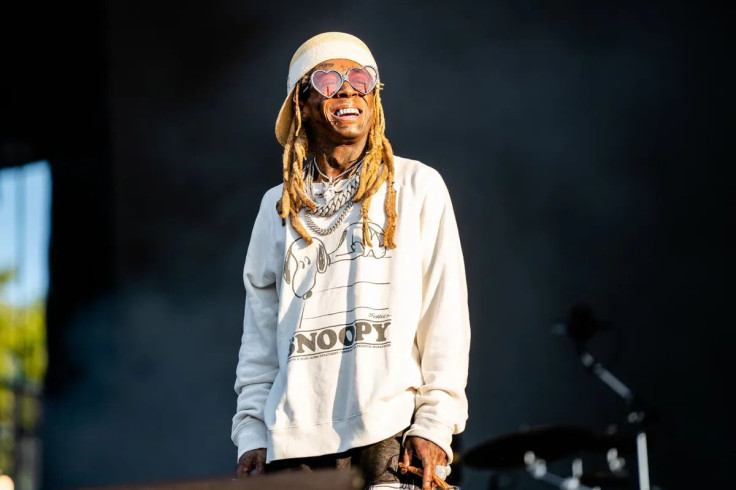 © 2023 Latin Times. All rights reserved. Do not reproduce without permission.