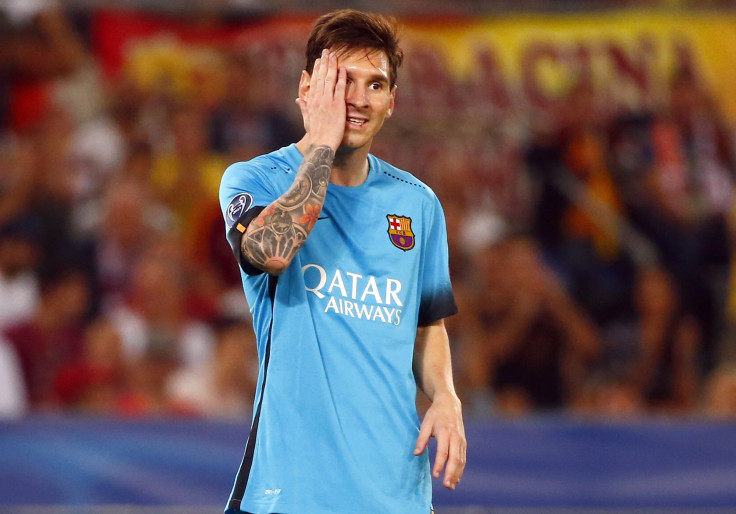 Lionel Messi became the fastest soccer player to have 100 career appearances in the UEFA Champions League on Wednesday, when his team, FC Barcelona, the reigning titleholders, took on AS Roma in a match that featured a sensational goal.
The 28-year-old star known as "La Pulga," was in great spirits after his team took a 1-0 lead thanks to an early goal by Luis Suarez in the first half. However, AS Roma's Allesandoro Florenzi's wonder strike stunned the Argentine striker with his equalizer from the middle of the pitch.
Despite the shocking goal, at 28 years and 84 days, Messi eclipsed Raul's previous record of 28 years and 239 days to be the oungest player to have 100 appearances.
Messi becomes just the 15th player all-time to reach the century mark with just one team. His 77 UCL goals are second only to his rival, Cristiano Ronaldo, who has appeared in 120 games. Ronaldo is two years older than Messi.
Messi's former teammate and captain, Xavi, set the all-time record with 157 appearances earlier this year. However, former Real Madrid goalkeeper and current FC Porto keeper Iker Casillas has 151 appearances and depending on how far Porto goes this season, he could break Xavi's record.
Barcelona and AS Roma tied 1-1 on Wednesday, and he was held scoreless just one day after Ronaldo netted a hat trick to take the lead for most goals scored by three.
© 2023 Latin Times. All rights reserved. Do not reproduce without permission.