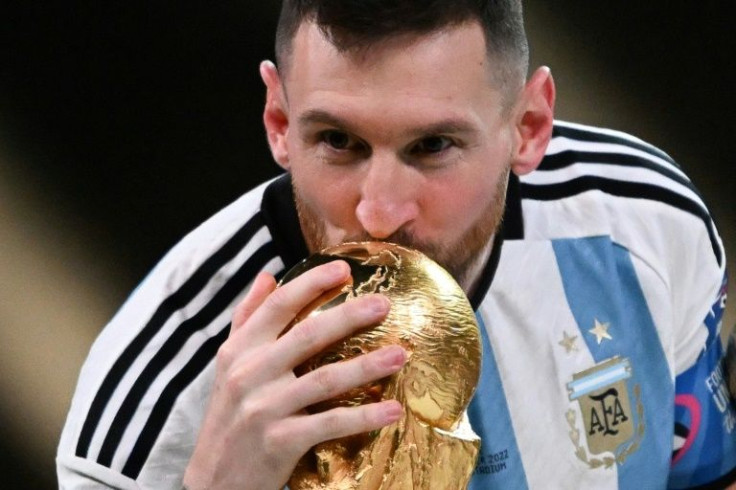 The room where Lionel Messi resided during the 2022 FIFA World Cup in Qatar will be turned into a mini museum.
Qatar University has announced that they are all set to turn the room where Argentina star Lionel Messi resided during the 2022 World Cup into a mini museum. According to the Qatari news agency QNA's Twitter account, Messi's room at the country's top university will no longer receive guests. The room will retain everything the Messi player left in it as a small museum for students and visitors to the country, MARCA reported.
The university's facilities were also used by Liverpool during their participation in the 2019 Club World Cup. The university has a variety of courts, gyms and swimming pools, and a stadium for training. Argentina also opted to reside there instead of a luxurious hotel after considering the variety of facilities at the university.
According to Hitmi al Hitmi, the director of communications and public relations at Qatar University, they are five-star housing and very different from residences in other countries. He added that those in charge made improvements to the rooms to ensure they had everything a player could need and also detailed that only a few amenities were added so that the rooms would meet FIFA standards, the Sun reported.
"The room of Argentina national team player Lionel Messi will remain unchanged and will remain available only for visitors and not for residence, as it will serve as a small museum that will contain all of Messi's belongings and will be a legacy for students and future generations and a witness to the great achievements Messi has reached during the World Cup," Al Hitmi added.
Argentina beat France in the penalty shootout in a pulsating game that was labeled by many as one of the best finals in World Cup history.
Argentina's remarkable victory over France on Sunday also put an end to a 36-year World Cup drought for the nation. Argentina hadn't won the FIFA World Cup since Diego Maradona and the team won the title in 1986.
Messi, who had declared before the World Cup in Qatar that the 2022 FIFA World Cup would be his last, won the Golden Ball for best player in the tournament.
© 2023 Latin Times. All rights reserved. Do not reproduce without permission.