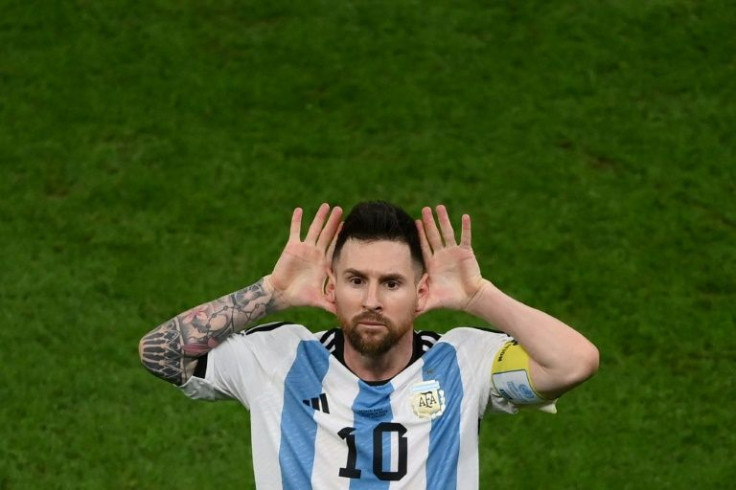 Lionel Messi has been invited by Brazil to mark his footprints in the iconic Maracana stadium's Hall of Fame after Argentina won the FIFA World Cup.
After Argentina won the 2022 FIFA World Cup by beating France in the final on Sunday, the public body which runs the iconic Maracana stadium invited Lionel Messi to mark his footprints in the stadium's Hall of Fame, Reuters reported.
"Messi has already demonstrated his importance on and off the pitch. He is a player who has been at the highest level in the history of football for years," said the president of the superintendence, Adriano Santos in a letter sent to Messi.
"And nothing could be more fitting than for the Maracana to also pay tribute to him. After all, Messi is a genius with the ball," he added.
The historic Maracana stadium has hosted two World Cup finals, in 1950 and 2014. The stadium also saw Messi and his squad become the 2021 Copa America champions by beating Brazil 1-0.
Messi's footprints on the Maracana's Walk of Fame would stand alongside legends of football such as Pele, Garrincha, Rivelino, and Ronaldo, plus other world-famous players including Chile's Elias Figueroa, Serbia's Dejan Petkovic, Portugal's Eusebio, Uruguay's Sebastian Abreu, and Germany's Franz Beckenbauer, Sportstar reported.
Argentina beat France in the penalty shootout in a pulsating game that was labeled by many as one of the best finals in World Cup history.
Argentina's remarkable victory over France on Sunday also put an end to a 36-year World Cup drought for the nation. Argentina hadn't won the FIFA World Cup since Diego Maradona and the team won the title in 1986.
Messi, who had declared before the World Cup in Qatar that the 2022 FIFA World Cup would be his last, won the Golden Ball for best player in the tournament. Meanwhile, Martinez was awarded the Golden Glove for best goalkeeper. Enzo Fernandez was adjudged the winner of the Best Young Player award. Meanwhile, Kylian Mbappe finished as the top scorer of the tournament with eight goals and received the Golden Boot.
© 2023 Latin Times. All rights reserved. Do not reproduce without permission.