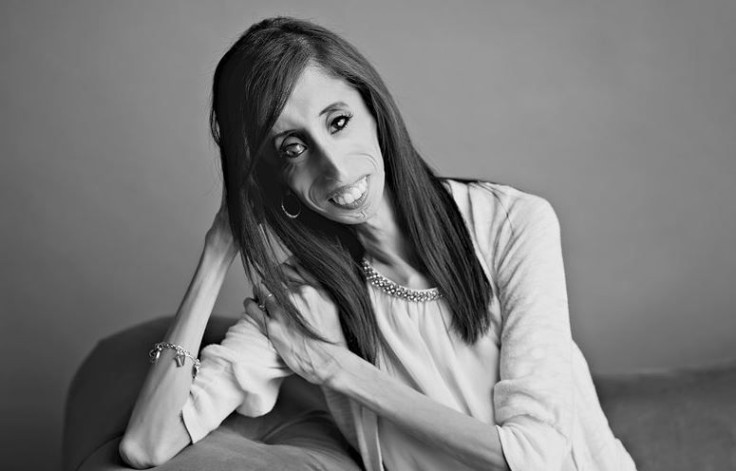 Lizzie Velásquez is not only a brave heart, but a true inspiration to so many. Born Elizabeth Ann Velásquez, she suffers from a rare congenital disease, which, among other symptoms, impedes her from gaining weight. When Lizzie ventured off to school as a little girl, she was brutally bullied and excluded, but it was in the context of cyberbullying that her story began. The 26-year-old Texas native was only a student in high school when she stumbled upon a YouTube video of herself with millions of views that was titled "World's Ugliest Woman." As the true hero she is, Velásquez decided that instead of turning the cyberbullying to hate, she would start making inspirational YouTube videos with various topics including makeup tips, daily updates, etc… Her channel has garnered almost half a million subscribers and millions of views.
Shortly after a YouTube video of her powerful talk at a regional TEDx went viral, Lizzie became world known and started a global tour, where she caught director Sara Bordo's attention. Bordo later pitched the idea to turn Lizzie's story into a documentary which indeed came to life as "A Brave Heart: The Lizzie Velasquez Story" and debuted at this year's SXSW in Velasquez's hometown, Austin, Texas. Lizzie wanted viewers to receive a message of hope with the movie and to know, "there's a light at the end of the tunnel of being bullied…it's going to be OK."
We had the inspiring opportunity to talk to Lizzie about bullying, where she finds her strength and how every individual can help make a differnce.
Why do you think children can be cruel?
I wouldn't say children are cruel. I would say often times children are afraid of what they don't understand and sometimes that can come off as mean.
Where do you think bullying starts?
There are many places bullying can start. Sometimes it starts at home and sometimes it starts at school. Every situation is different.
Where did you find the strength to keep going to school and keep trying to 'fit in'?
My friends and my family were my constant support team. They were there for me day in and day out.
What would you have done differently if you could go back?
I wouldn't do anything differently because I believe everything happens for a reason.
Why do you think you kept reading the comments on the YouTube video when you found that horrible video?
I was so desperate to find at least one comment that was standing up for me and I couldn't find one.
What would you say to the people who made/make hateful comments?
I would remind them that sometimes words could hurt more than physical actions.
Who is your biggest inspiration and why?
My biggest inspirations are the everyday people that I meet who are doing what they can to help make a difference in this world.
What do you tell yourself to get back up when you're having what you call a 'weak moment'?
Whenever I'm having a weak moment I always make sure to allow myself to express how I'm feeling and then remind myself of my purpose and the people my story is able to help.
Why do you think the bill isn't going through/being supported?
It's hard to say why exactly the bill isn't hasn't been put the floor. With that being said, we are going to continue to help lobby and bring awareness for the bill in hopes of it finally being passed.
What's the best piece of advice you've gotten?
The best piece of advice I've gotten is that you are enough just being you.
Check out the movie trailer:
© 2023 Latin Times. All rights reserved. Do not reproduce without permission.