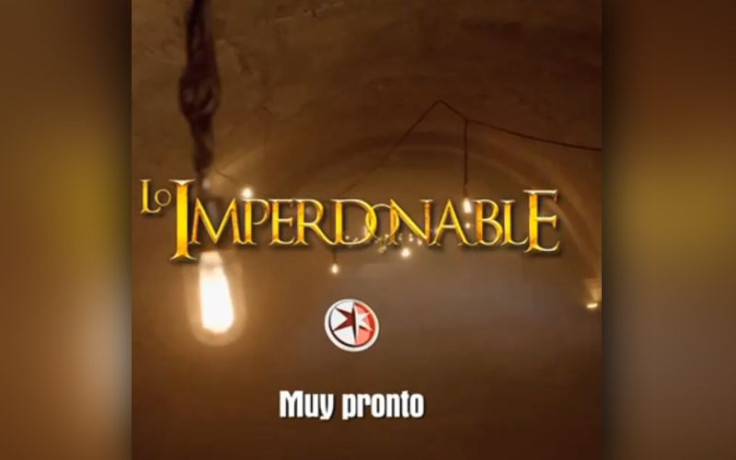 The first promo of "Lo Imperdonable" (The Unforgivable) has started airing in México. Starring Ana Brenda Contreras ("Corazón Indomable") and Iván Sánchez ("La Reina Del Sur"), this new production is a remake of the Caridad Bravo Adams classic, "La Mentira." In this first teaser we see Contreras, Sánchez and Sergio Sendel ("Lo Que La Vida Me Robó") in a decorated cave full of light bulbs that give a very classy effect. "Loving you and not being able to have you is simply....unforgivable," the announcer says as images of the lead actores flash before our beautiful eyes. "Lo Imperdonable" will air in México after the "Hasta El Fin Del Mundo" finale and Univision will follow the suit in the U.S. soon after. Watch the teaser down below and tell us what you think!
"La Mentira" is a story that begins with the tragic death of Ricardo. Inspired by his love for Virginia, Ricardo had gone away to reopen an old tequila hacienda in order to make his fortune and return to marry her. Virginia and Veronica are the adopted daughters of Teodoro and Sara Fernandez Negrete, a wealthy couple from the highest social circles. The couple has a son, Juan, who has recently completed his studies in Europe and is about to come home.

On his return journey, Juan meets Demetrio, who is travelling to Mexico to visit his brother Ricardo. In his letters, Ricardo has told him about his success with the hacienda arid his upcoming happy marriage to the girl of his dreams. But when Demetrio arrives at the hacienda, he is met with the terrible news that Ricardo, rejected by his fiancée, took his own life. Demetrio vows to destroy the woman responsible for his younger brothers death. The only clue to her identity is the fact that her name begins with a "V".
© 2023 Latin Times. All rights reserved. Do not reproduce without permission.