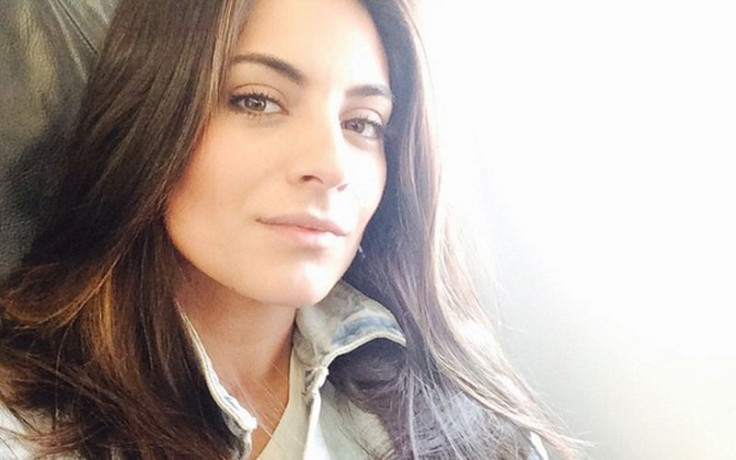 Ana Brenda is returning to telenovelas later this year with a new production called "Lo Imperdonable." Following the smashing success of "Corazón Indomable," which was a remake of "Mari Mar," the actress will reappear on the small screen in an adaptation based on "La Mentira." The Caridad Bravo Adams classic is the base of the new storyline, but will be modernized and changed completely. This melodrama will also mark the return to music for Ana Brenda as she will be singing the theme song that will play over the closing credits. Although we have known her an actress in telenovelas like "Juro Que Te Amo," "Sortilegio" and "La Que No Podía Amar," Ana Brenda's starts were in music.
Ana Brenda rose to fame after being part of the Mexican version of "Popstars," which had the mission of finding the next girl super group. She was ultimately chosen as one of the finalists and formed the group called T' de Tila. The star of the new Univision production has had the singing bug ever since. In her last project, "Corazón Indomable," there were talks with the producer to sing the theme song or have a track within the scenes, but that never materialize. Now Ana Brenda will be the main figure of the primetime melodrama and sing a song, two of her passions rolled into one. "Lo Imperdonable" will also star Iván Sánchez ("La Reina Del Sur"), Grettel Váldez ("Lo Que La Vida Me Robó"), Alicia Machado ("Una Familia Con Suerte"), Sebastián Zurita ("La Impostora") and more. Listen to Ana Brenda sing down below and tell us what you think!
© 2023 Latin Times. All rights reserved. Do not reproduce without permission.