The sons of Joaquin "El Chapo" Guzman, collectively known as Los Chapitos, were raised in a life of conflict, danger and luxury. Although El Chapo has fathered nearly two dozen children from different women, only four have figured prominently in the Sinaloa cartel operations. After the capture of El Chapo in January 2016, the capo's sons, namely Joaquín Guzmán López, Ovidio Guzmán López, Iván Archivaldo Guzmán Salazar, and Jesús Alfredo Guzmán Salazar, have been locked in an ongoing internal feud for control of operations of the cartel with their father's "old guard" Ismael Zambada "El Mayo" Garcia.
With the recent arrest of Ovidio "El Raton" Guzman Lopez last Jan. 5, his other siblings continue to control different areas of the state. Neither of the siblings has exerted enough dominance to show who is clearly in charge of the criminal group but the conflict of power between both internal factions remains to leave a trail of bloodshed.
Benjamin Smith, a professor of Latin American history at the University of Warwick and author of " The Dope: The Real History of the Mexican Drug Trade," told the New York Post that most cartel leaders raise their children wrapped up in a life luxury. They are sent to elite schools to get a good education and generally do not want them involved in the family business.
At the age of 18, Ovidio joined his father, his older brother Joaquin and his two half brothers, Iván Archivaldo and Jesús Alfredo. Ovidio was raised away from his father's criminal life. His mother, Griselda López Perez, insisted that her youngest boy be part of the bourgeois society and wanted him to pursue a post-secondary education. Ovidio attended an elite Catholic boys' school located in one of Mexico's upscale chic neighborhoods. He was driven to and from school by taxi. He lived an upper-class lifestyle in Culiacan and unlike other cartel leaders, he did not bother to keep a low profile and indulged himself with flashy cars and designer clothes.
"Ovidio is not the norm. Everyone in Culiacan knew where he lived." Smith said.
At the behest of his father to join the family business, Ovidio failed to follow his mother's desires. However, he found himself a glamorous partner in crime in Adriana Mezza Torres, daughter of Raul Mezza Ontiveros, another old guard remnant of the Sinaloa cartel. After his capture, word from the grapevine now refers to Mezza Torres as the new "Queen" of the Sinaloa Cartel. She has taken after the footsteps of El Chapo's beauty queen wife Emma Coronel Aispuro who has been sentenced to three years in prison for conspiring to distribute illegal drugs, laundering money and engaging in financial dealing with the Sinaloa cartel.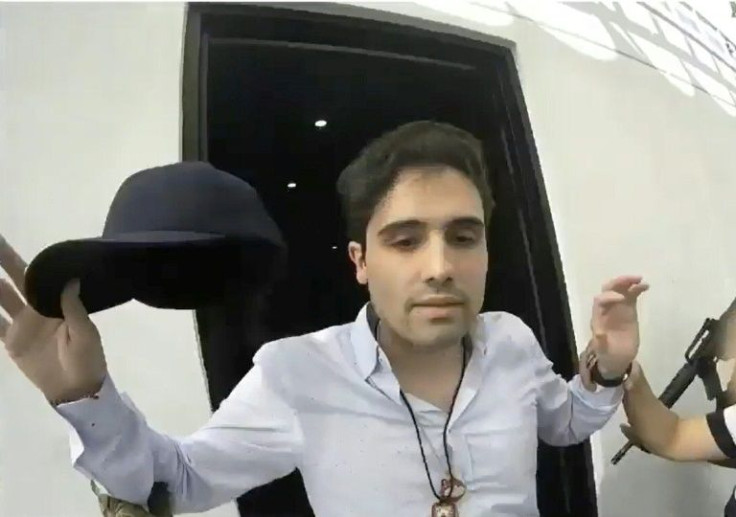 © 2023 Latin Times. All rights reserved. Do not reproduce without permission.