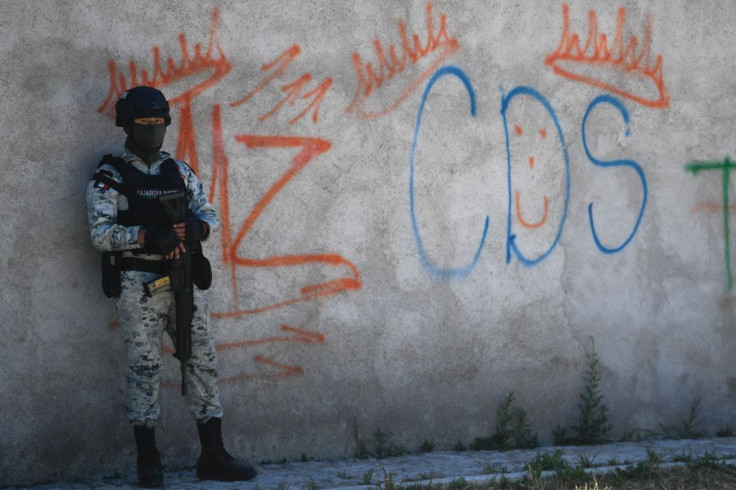 Ovidio Guzman Lopez, also known as "El Raton," continues to bring business to his father's Sinaloa Cartel despite the failed attempts to bring him to justice. Ovidio is one of Joaquin "El Chapo" Guzman's sons who remain at large to this day and is reported to have risen up the ranks of the cartel behind its cannabis and cocaine distribution networks.
Since the capture of El Chapo in 2016, a select few of the drug lord's children are at the center of the cartel's operations that seem to carry on a growing internal feud for complete control of the organization. With El Chapo locked up, Ismael "El Mayo" Zambada Garcia is the last remaining "old guard" of the Sinaloa Cartel. Four of Guzman's children, namely Ovidio Guzman Lopez, Ivan Archivado Guzman Salazar, Jesus Alfredo Guzman Salazar and Joaquin Guzman Lopez have prominently figured themselves into Sinaloa's criminal operations, also collectively known as "Los Chapitos".
Ovidio Guzman's early years
Ovidio was born on March 29, 1990, in Culiacan in Sinaloa, Mexico. He is one of many siblings among four of El Chapo's wives. It is not clear how many siblings Ovidio has, being that El Chapo was said to have fathered around 15 children.
As a young child, he attended exclusive educational institutions, and everyone in his school knew his parents' identities. Ovidio was never asked to participate in activities nor was he invited to birthday parties. He gained the nickname "El Raton" (The Mouse) in fourth grade at the same time his father busted out of prison in 2001. No other information about his childhood has been confirmed except for his last yearbook photo that was published from his sixth-grade class.
Inside the Sinaloa Cartel
As teenagers, the Los Chapitos were brought into the Sinaloa Cartel's criminal operations where their father and El Mayo ordered them to learn the ropes of the trade. Ovidio was reported to be the key lieutenant within the cartel's ranks. US law enforcement investigations have indicated that Ovidio and his brother Joaquin held high-level command of their own drug trafficking network operating under the umbrella of the Sinaloa Cartel known as The Guzman-Lopez Transnational Criminal Organization.
The brothers had inherited relationships from their deceased brother Edgar Guzman-Lopez with Ovidio and Joaquin taking over massive proceeds from Edgar's narcotics deals and reinvesting large amounts of money into purchasing marijuana and cocaine in Colombia. Along with this, they dipped into their pockets investing in huge amounts of ephedrine from Argentina and smuggling them into Mexico while experimenting with the production of methamphetamine.
Taking over Sinaloa
While Ismael Zambada Garcia had taken over Sinaloa operations after the El Chapo's arrest in 2016, the Los Chapitos have built 11 new laboratories across Sinaloa to process crystal meth. They began selling their final product through drug channels in Mexico, Canada and the United States.
In April 2019, Ovidio and Ivan were charged by a Federal Grand Jury in Washington D.C. with conspiracy to distribute cannabis, methamphetamine, and cocaine. However, in October of the same year, a poorly planned operation to capture Ovidio and Ivan in Culiacan was launched by Mexican security forces. Ovidio was arrested but Ivan managed to overpower the security forces and had called in members of the cartel to swarm Culiacan and keep him from being taken away.
Word of Ovidio's capture spread and an all-out offensive from cartel members rained on the security forces to pressure them into releasing Ovidio. Cartel members threatened to kill civilians until he was freed. Mexican President Andres Manuel Lopez Obrador had no choice but to order a cease of operations and let Ovidio walk free.
Where is El Raton today?
As El Chapo continues to serve his life sentence at the ADX Florence supermax prison in Colorado, U.S., Mexican authorities are still scrambling in the dark on the whereabouts of El Mayo and the Los Chapitos.
A reward amounting to $5 million has been posted for anyone who can provide information that will lead to their arrests. The US Department of State said last year that Ovidio's meth operations have maintained multimillion-dollar proceeds every month while abductions and murders of competitors and civilians suspected of ratting out information to authorities continue to thrive in numbers. Ovidio has gained much popularity and has been known for his brutality.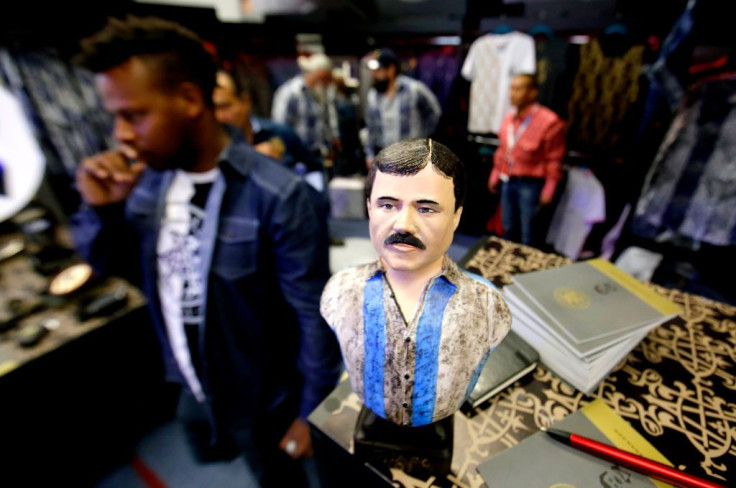 © 2023 Latin Times. All rights reserved. Do not reproduce without permission.