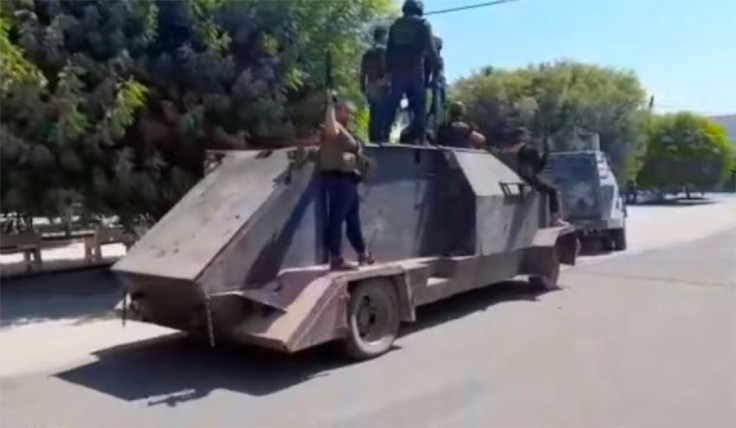 El Chapo's sons have been blamed for the destruction of two homes belonging to rival cartel leaders in the state of Sonora, Mexico. The former Sinaloa cartel kingpin Joaquin "El Chapo" Guzman Loera's four sons, also known as Los Chapitos, are accused of sending a backhoe to the homes of the rival Caborca cartel leaders in Pitiquito to tear them down. The houses were also previously rained on by gunshots but law enforcement did not intervene.
According to the Latin Post, El Chapo's sons had ordered members of the Los Cazadores, known to most as "The Hunters" cartel, to carry out the task last Thursday. The said residences are situated near a National Guard base, but surprisingly, authorities have not responded to the incident while the Attorney General's office said they did not receive any reports. The homes were partly torn down in broad daylight while being filmed by cartel members.
El Chapo's Los Chapitos can be heard celebrating as the backhoe demolished the houses which were torn up in just a few minutes. "There's your house, Yuyo... You're not going to have a house anymore!" a voice echoed in the background of the video.
The Caborca ​​Cartel is led by drug kingpin Rafael Caro Quintero and his nephews. Reports said the Caborca town was held hostage for 24 hours in February by hitmen who report to Los Chapitos. It was invaded by some 20 pickup trucks filled with armed men in a bid to intimidate rival cartels doing business in the area.
The pickup trucks were outfitted with homemade armor and modified with mounted assault rifles. They were seen with a distinct "X" mark on their vehicles while their men– fully armed and dressed in tactical gear– were filling up the vehicles with gas as they filmed themselves getting pumped up about their artillery.
The armed men laid siege on the town, searching through houses for known enemies. They abducted a number of people and killed two men, whose bodies were left out on the street. Despite the chaos, residents said no authorities came to their rescue despite having knowledge of the attack.
Reports stated that Los Chapitos wanted to take over the drug routes in Caborca which is located just a few kilometers from the U.S. border. In April and June 2021, two head honchos of Los Cazadores were arrested. The US State Department offered rewards amounting to $5 million for any information that would help federal agents bring Los Chapitos into the hands of authorities.
El Chapos four sons, Joaquin Guzman Lopez, Ovidio Guzman Lopez, Ivan Archivaldo Guzman, and Jesus Alfredo Guzman have assumed leadership roles in the Sinaloa Cartel since their father's incarceration in the U.S. They now work with their uncle Aureliano "El Guano" Guzman and co-founder Ismael "El Mayo" Zambada.
Meanwhile, Federal prosecutors continue their efforts in dismantling the Mexican Mafia known to control street gangs in Southern California as they announced the indictment of three members of the organized crime group along with 28 of its associates on Wednesday. The case includes allegations of two murders, six attempted killings as well as drug trafficking and extortion.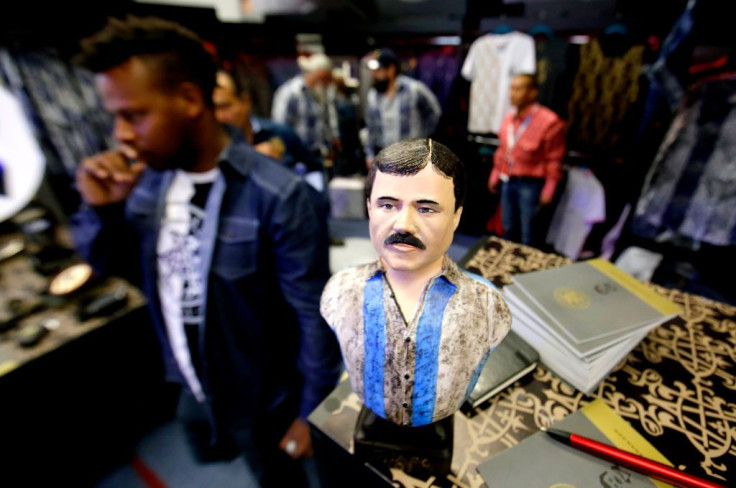 © 2023 Latin Times. All rights reserved. Do not reproduce without permission.