In connection with Juan Orlando Hernandez's high profile drug trafficking case in New York federal court, the former Honduran President's attorney said that he wants to call Joaquin "El Chapo" Guzman and others to the stand as defense witnesses.
Defense attorney Raymond Colon said that they are "going to subpoena El Chapo," who is a notorious drug kingpin, reported NBC New York. The lawyer said that if the judge orders it, the government will have to produce him, and they will "hear what he has to say."
Currently, El Chapo is serving a life sentence in an American jail for a conspiracy that utilized corruption and killings to support drug trafficking for more than 20 years.
Hernandez denied taking millions in payoffs from the drug lord and other drug kingpins in exchange for helping them transport huge amounts of drugs through Honduras to America, said Colon. The lawyer said that El Chapo is expected to verify that claim, if he was allowed to testify.
The Guardian reported that Hernandez wore shackles round his ankles at his arraignment in Manhattan on Tuesday. There he pleaded not guilty to three criminal counts, including weapons possession and conspiracy to import cocaine.
Following the hearing, Colon said that he would also try to subpoena other witnesses like former US Presidents Donald Trump and Barack Obama. Former top U.S. security officials like John Kelly and Mike Pompeo are also on Colon's list.
Outside the Manhattan federal courthouse, Colon told reporters that he also plans to subpoena U.S. President Joe Biden. The lawyer said that Trump, Biden and Obama could vouch for his client, and that they could testify that they considered Hernandez an ally after he became the first Honduran president to agree to the extradition of drug traffickers from Honduras to America.
On subpoenaing Biden, Obama and Trump, Colon said, "Why not? Biden may be busy running the country, but I can't think of anything that Trump is doing that's important and I know that Mr. Obama is retired, so ...."
According to Al Jazeera, he was extradited to the U.S. last month and charged with participating in a "corrupt and violent drug trafficking conspiracy to facilitate the importation" of huge amounts of cocaine into America. He is being held in the Metropolitan Detention Center in Brooklyn without bail pending trial, and his next court hearing is set for September.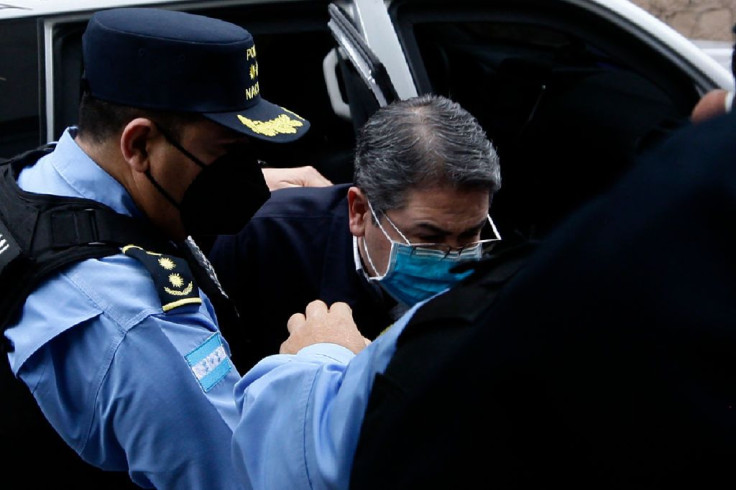 © 2023 Latin Times. All rights reserved. Do not reproduce without permission.