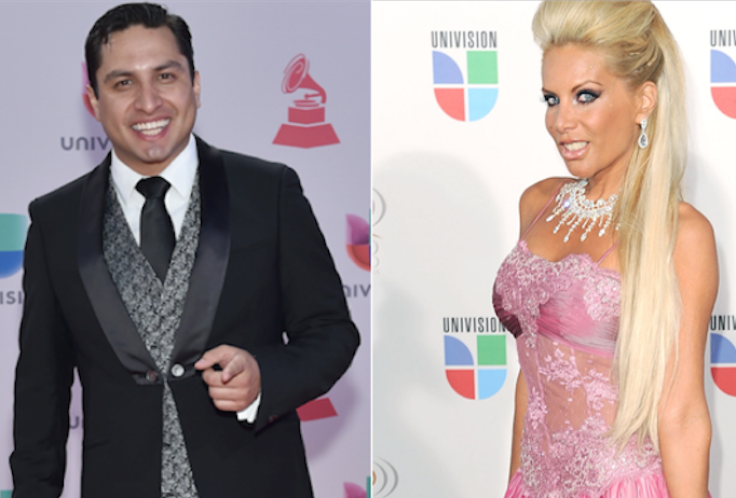 Julión Álvarez is not alone! The regional Mexican music star received social media backlash after he stated that he "likes women that can pick up a mop," adding that a woman can be beautiful and all that jazz, but if she can't clean, then he "can't work with that."
After the news broke, Álvarez stepped out and publicly addressed those who had been calling him machista, misogynist, chauvinist and every other adjective used for men degrading women.
"I would never," he said. "I respect, admire, love, and admire whatever a person does. But, for Julión Álvarez, for Julio César Álvarez, a good woman, is a woman who stays in the house, and yes, the woman I have, or the one I would want to have, or the one I happen to have at the time, should be able to do everything."
Fellow Mexican singer and actress Lorena Herrera recently shared her opinion about the controversy and admitted that she doesn't disagree with the Norteño Banda lead singer.
"I don't think they [women] should be mopping all the time, but they should know how to mop," Herrera said during an interview. "I think that as a woman, the more things you know how to do and fix around the house, like cooking, doing your make up, doing your hair, and all of that, then you are more of a human being."
She continued, "I do get annoyed, and I admit I have a couple of lazy friends. They don't know how to fix themselves up, they have to go to the hair salon, and they don't even know how to do their make up. That to me is being lazy."
However, the blonde bombshell specified that even though it is technically a woman's job to look pretty and clean the house, it doesn't mean that men can't help.
"Women are also disappointed with men nowadays, they don't know how to do anything," she said. "They don't know how to change a tire, or fix a nail on the wall, so, we have no choice but to date older men," she joked.
© 2023 Latin Times. All rights reserved. Do not reproduce without permission.