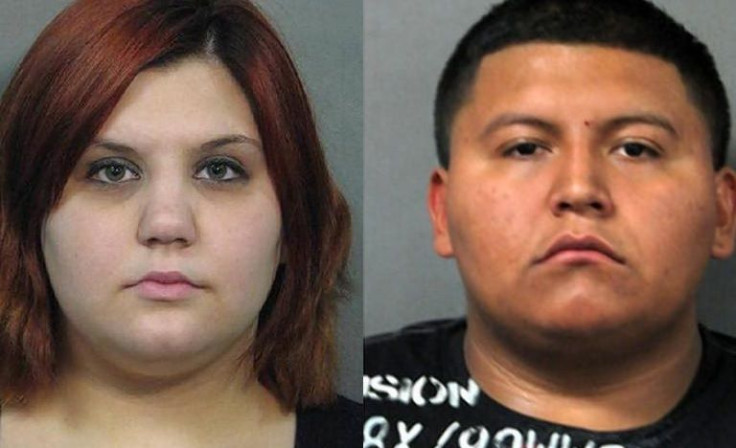 Erika Wigstrom, 20, a Luisiana woman, has been arrested on first-degree murder charge after police say she injected hand sanitizer into her 17-month-old baby's feeding tube. The baby, Lucas Ruiz, died Jan. 24 from alcohol poisoning since the sanitizer used by his mom was alcohol-based. "The [baby's] blood alcohol content was .280," Plaquemines Parish Sheriff's Office Cmdr. Eric Becnel told WVUE. "The legal limit in Louisiana is .08, so that would mean almost four and a half times the legal limit."
"From what I gathered from the detectives, they basically said she [Wigstrom] had no remorse," Becnel added. Police and EMS crews responded to the mother's Belle Chase home on January 24. The child was found breathless and without a pulse, police said. He was rushed to the Children's Hospital in New Orleans, where he was pronounced dead on arrival. Lucas was born with Down syndrome and a heart defect, and his mother claims it was a mercy killing so the child wouldn't suffer.
According to police, it wasn't the first time Wigstrom poisoned the baby. The boy's father, Cesar Ruiz, 20, is already behind bars after a similar attempt to kill little Lucas back in October 2012, when the child was just two months old. The baby was scheduled to have heart surgery in a few days when the father allegedly put rum in his feeding tube, causing seizures and brain damage to the child. During an interview with detectives in 2012, Wigstrom allegedly said her son's father had stated that their son would be better off dead and that he wished he would die during his upcoming heart surgery.
Ruiz allegedly confessed to poisoning his son with rum, according to the affidavit. At the time of his arrest, he reportedly said that he didn't mean to kill his son, but he just wanted to "ease some of his pain." He is awaiting trial on charges of second-degree cruelty to a child. However, on Tuesday, Wigstrom told police that Ruiz was covering for her and that it wasn't rum but perfume oil that she'd poured into the tube in an attempt to end with the infant's life. The attending physician told authorities the child was admitted to the hospital on October 16, 2012, with breathing difficulties. He explained to police that the child been diagnosed with Down syndrome and with having 3 holes in his heart.
No bond was set for Wigstrom and if convicted, she could face life in jail.
© 2023 Latin Times. All rights reserved. Do not reproduce without permission.