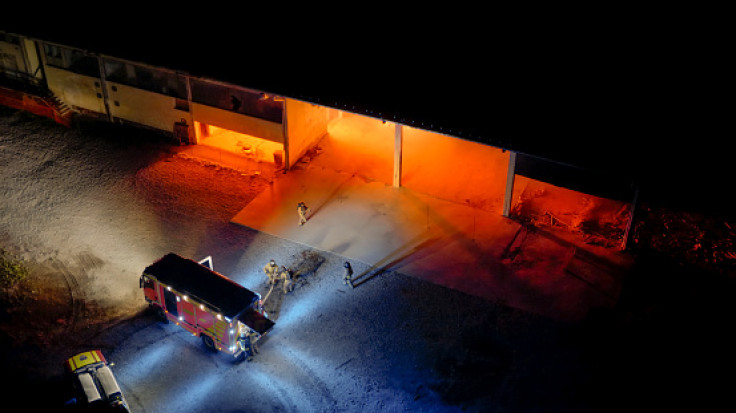 In northern India, a gas leak has resulted in at least 11 deaths.
Among those killed in the port city of Ludhiana in the Punjab province were women and children. Numerous people were discovered unresponsive in their homes.
After numerous people reported breathing problems, the area was shut off and the residents were evacuated. Four people are receiving hospital care.
The origin of the leak has not yet been formally acknowledged. An official had earlier speculated that the gas might have come from manholes.
High levels of hydrogen sulfide gas were found in the area, according to a statement from the district administration, The Tribune newspaper said.
PTI news agency quoted Ludhiana Deputy Commissioner Surabhi Malik as saying: "We are going to collect samples from manholes. It is quite likely that some chemical reacted with methane in manholes."
Rajinder Pal Kaur Chhina, a local legislator, told Reuters news agency that the incident had happened near a milk shop. "People who came to buy milk in the morning, fell unconscious outside," she said.
The site is in the Giaspura neighborhood of Ludhiana, and a team from the National Disaster Response Force has been dispatched there. It's close to certain factories, BBC reported.
In India, industrial gas leaks are not rare.
In the Andhra Pradesh state's Visakhapatnam, a gas leak at a chemical facility resulted in at least 12 fatalities three years ago.
The greatest industrial disaster in history occurred in the central city of Bhopal in 1984 when a chemical leak in a pesticide plant resulted in the deaths of thousands of people.
© 2023 Latin Times. All rights reserved. Do not reproduce without permission.