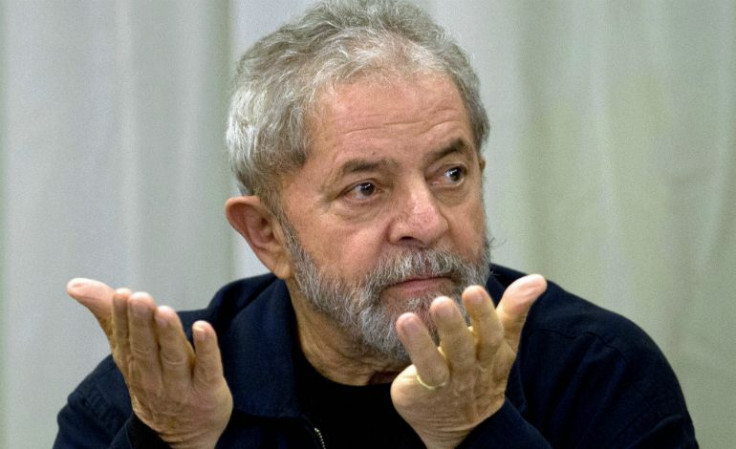 Update: Lula da Silva was released after 3 hours of questioning and went to his party's headquarters, according to news reports. The former leader called the investigation against him a media spectacle and said he "had nothing to fear," Reuters reports.
Former President Luiz Inácio Lula da Silva was detained and taken for questioning by the Brazilian police as part of a corruption scandal into the state oil company, Petrobras. "Ex-president Lula, besides being party leader, was the one ultimately responsible for the decision on who would be the directors at Petrobras and was one of the main beneficiaries of these crimes," a police statement said. "There is evidence that the crimes enriched him and financed electoral campaigns and the treasury of his political group."
According to local media, officers from the Federal Police swarmed his residence in Sao Paulo, about 200 officers and 30 tax auditors were involved in the operation as part of a broader inquiry into corruption and money laundering tied to oil company, The Guardian reports. "Lula never participated, directly or indirectly, in any illegal act during or after his government," a spokesman for the former president's institute said. "The only (purpose) ... is to subject the former President to public embarrassment, it's not Lula's credibility that is compromised when its leaders turn to a political target in the most fragile pretext."
Lula has made statements & left the building where he gave his testimony. He is now headed to the @ptbrasil offices pic.twitter.com/wjIoKWkp2a

— teleSUR English (@telesurenglish) March 4, 2016
© 2023 Latin Times. All rights reserved. Do not reproduce without permission.