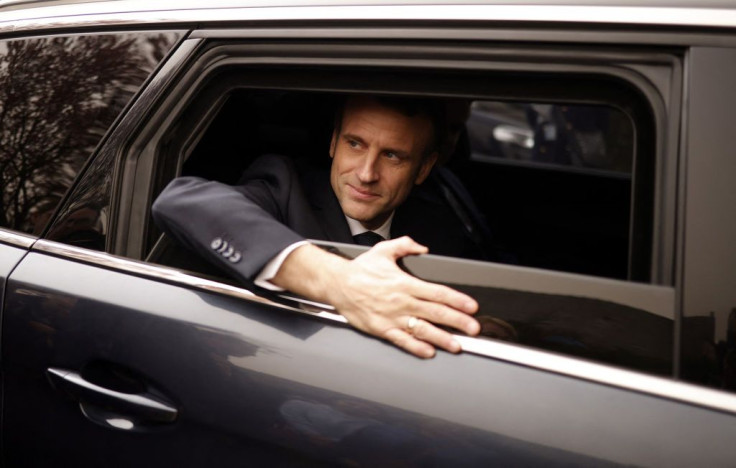 French President Emmanuel Macron was photographed wearing unusual attire in the Élysée Palace Sunday, seemingly copying Ukrainian leader Volodymyr Zelensky's style.
Macron appeared in a very different look, sporting a dark hoodie, jeans and a face full of stubble instead of his usual fitted suit, coiffed hair and a clean shaved look. Macron is also seen growing out his beard and giving a similar look like the Ukrainian president. The public accused Macron of intentionally organizing the "war-room" style pictures as a marketing ploy, piggybacking off Zelensky's popularity and trying to appear more connected and relatable to significant issues.
Macron's photos were taken in the Golden Room of the Élysée Palace in Paris Sunday. He was having calls with international leaders and discussing Ukraine war-related issues at that time. Macron's aura and pose showed a remarkable resemblance to Zelensky every time the Ukrainian president was preparing to speak with the media.
Zelensky is known to appear in the quite same style, spending past weeks in khaki hoodies, jackets and t-shirts as he deals with Ukraine's matter of defense. This style of Zelensky has become popular. One of his videos being addressed from the presidential palace in Kyiv also displayed his favorite khaki shirt and jacket while delivering a passionate unity speech and calling on international leaders to support Ukraine's fight against Russian forces.
The comedian turned president has been treated as a man of the people since Russia invaded Ukraine. Zelensky is known to take selfie videos. He continues to be active on social media, updating people about the happenings in Ukraine while roaming around the streets and delivering speeches in khaki-colored fatigue.
Zelensky's life and profession before being the country's leader have been significant contributors to people being unable to take him seriously whenever he dressed in a suit and tie like most heads of state. However, Zelensky's popularity massively increased following the Russian invasion. He is being seen as a "war hero" in many countries. He entered into politics and took charge of the country; as the war progressed, the crisis completely changed Zelensky's initial comic image.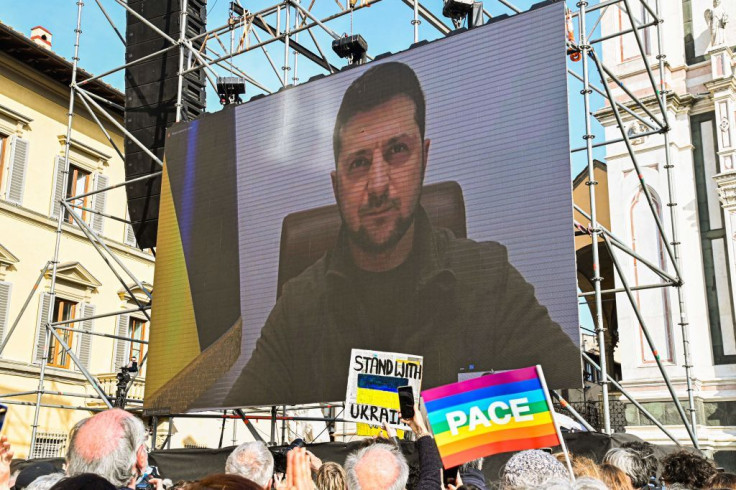 © 2023 Latin Times. All rights reserved. Do not reproduce without permission.