Three potential whistleblowers, who had information that could dampen the chance of the ruling party's candidate from winning South Korea's presidential election, have died in recent months amid growing calls to investigate Lee Jae-Myung over the "mafia-style" killings.
Lee, the frontrunner of the Democratic Party, allegedly profited immensely from a multi-million-dollar real estate swindle, which included members of organized crime in his hometown of Seongnam, the Daily Beast reported.
Three men who may have had information about his murky past as mayor of Seongnam for nearly eight years have been, one by one, rubbed out in little more than two months, including a lawyer named Lee Byung-Chul, who police found dead in a motel room in Yangcheon-gu, western Seoul.
The recovery of Lee Byung-Chul's body in January came three days after his sister reported him missing and ahead of the crucial presidential election. Shortly thereafter, initial forensic results indicated that he died of a heart attack. Law enforcement also noted that there were no signs of violence or evidence of other crimes at the scene.
Despite this, his death immediately sparked controversy in the political arena, resulting in calls for thorough investigations into Lee Jae-Myung's alleged payment of legal fees by proxy in 2018. Accordingly, the opposition bloc deemed the dead man as a key informant on the ruling party's candidate, Korea Herald noted.
The lawyer handed over information that the defense attorney representing Lee in a case involving the alleged violation of the Public Official Election Act received bribes worth 300 million won (US$252,000) in cash and some 2 billion won in stocks.
The alleged infringement stemmed from a 2018 televised debate ahead of local elections where Lee claimed he had no part in his brother's admission to a psychiatric ward. In 2020, a Supreme Court ruling cleared the presidential candidate from any wrongdoing.
In December 2021, South Korea was hit with the news that two executives at the Seongnam Development Corporation committed suicide days ahead of their scheduled interrogation into their alleged roles in bribes related to Lee's massive real estate project.
Lee's camp maintains he is innocent and dismissed allegations of his links to the mysterious deaths and the movement of hundreds of millions of dollars into secret coffers as fake news. Lee also served as Governor of Gyeonggi Province from 2018 to 2021.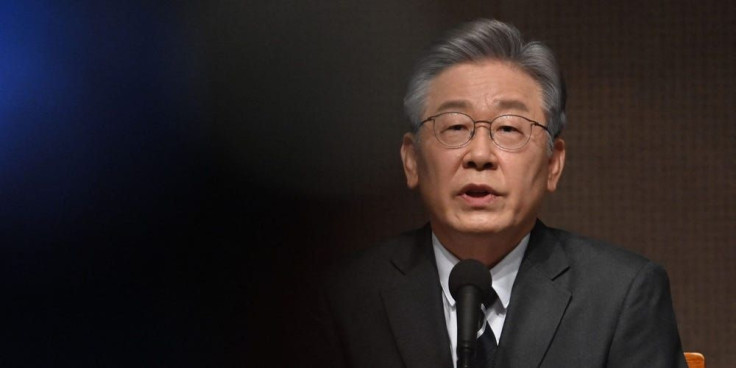 © 2023 Latin Times. All rights reserved. Do not reproduce without permission.