The President of the United States Joe Biden upon entering office brought with him his two dogs Major and Champ. Biden had to come to Major's defense when an incident of biting had become public. Communication in the White House reveals that the dog was involved in several other incidents which had not been made public.
The first family's pet has been a topic of controversy after reports of it biting White House staff. Following the reports of two incidents, both the dogs had been sent to Wilmington, Delaware where they received training by a professional dog trainer.
However, the conservative group that files Freedom of Information Act lawsuits, Judicial Watch, gained access to documents linking the dog to more attacks. The group shared the communication between Secret Service official David Cho and other agents as well as White House staff.
The 36-page document recorded every incident since the family pets arrived at the White House on Jan. 24. It was initially noted that the dogs did not impact the White House operations. Soon after their arrival, Major was noted to be "not always predictable".
On March 1 started the week in which the 3-year-old dog had an incident every day. Communication revealed that the dog had nipped or nudged a Secret Service agent on three occasions on the same day. On March 3 a doctor has to check a Secret Service member after they were nipped by Major.
A minor incident caused by Major on March 5 required the White House Medical Unit to respond. The dog bit a pass holder who had to receive treatment. The next day the dog again attempted to bite an agent leaving them with a torn overcoat.
On March 9 White House press secretary Jen Psaki publicly acknowledged one of the incidents, New York Post reported. Biden had defended his dog by saying that the dog was acting to protect him. He said that every door had a stranger guarding it, this made the dog act out, The Sun reported.
Between March 1 to 8, Major had bitten at least one person causing bruising, puncture wounds or damage to attire. There was another incident on March 29 in which Major bit a White House employee. The employee needed medical attention.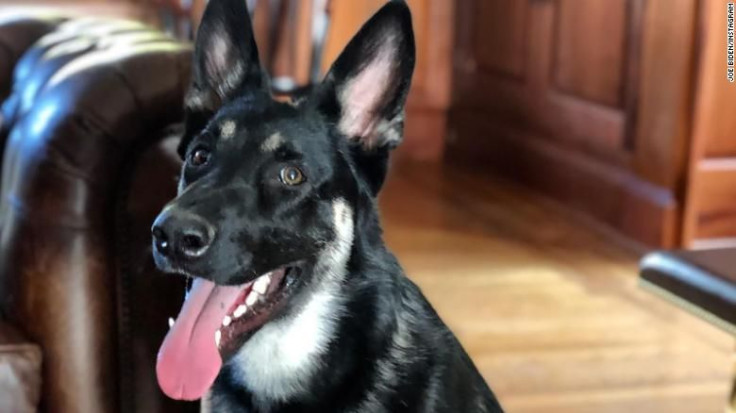 © 2023 Latin Times. All rights reserved. Do not reproduce without permission.