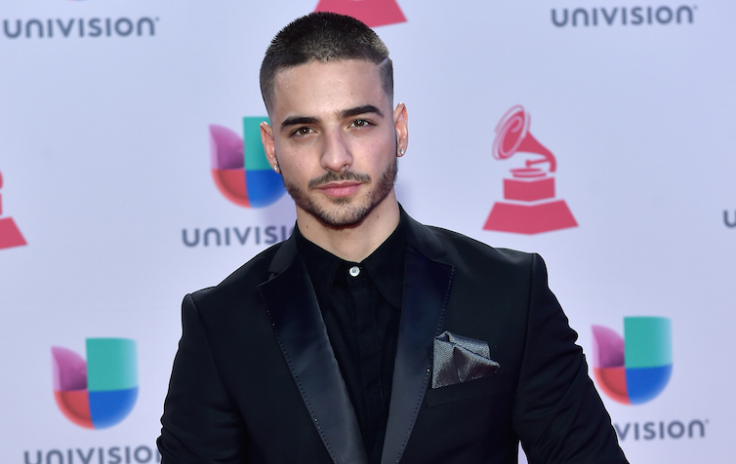 Singer Maluma has always been very clear about his passion for music. The crooner could have had a promising soccer career but instead decided to quit the sport and focus fully on his singing career.
"Football was my whole life," he said in an interview for Tidal. "But that was the starting point; my passion for music."
The singer also said that when he focuses on something, he goes all in. "I think I work so, so hard that even my family, my friends and those who surround me are shocked sometimes," he said. "But I believe that's the key: hard work."
And despite the fame he has reached, Maluma siad there is no difference between him and 22-year-old Juan Luis (his real name). He assured that he keeps himself grounded, authentic and shows himself to fans just the way he is.
This, however, might have gotten him in trouble recently. While touring in Mexico, Maluma, was accused of taking his flirty onstage style a little too far.
During an interview with Radio Fórmula's René Franco, TV host Grette Durán explained she received an invitation to the singer's hotel after their live make-out session.
"When we were alone, he kissed me and we did it twice," the Cuban entertainer told Franco. "He is very passionate and has beautiful legs. He is like, hand-made. He told me he didn't like it when I talked a lot. When I was on top, he wouldn't let me move. Later, he turned me around. I'm telling you, he likes women to be submissive."
Maluma promptly denied the fan's allegations and insisted he knew nothing about the girl. "I don't know anything," he said. "She thinks we had something, but there are a lot of girls that say that every other day," he insisted.
© 2023 Latin Times. All rights reserved. Do not reproduce without permission.