A man facing murder charges in connection with the death of a 21-year-old woman is suing the Whiting Forensic Hospital. Stephen Morgan claims that the false statements made by a hospital employee to a TV station violated his rights to privacy when it was revealed that he and other patients were playing violent video games.
The lawsuit filed by Morgan against the Whiting Forensic Hospital was filed at the Middletown Superior court on Oct. 28. He is seeking more than $15,000 in damages and a court order barring the institution from releasing any other confidential information about him.
Morgan alleges he was emotionally hurt by the disclosure and that the hospital violated his rights to privacy and dignified humane treatment. The suit was directed at the Whiting Forensic Hospital and Connecticut Valley Hospital in Middletown, the Associated Press reported.
The state Department of Mental Health and Addiction Services, the group behind the hospital complex, said in a statement that they cannot comment on the matter for now.
Morgan was charged with shooting Johanna Justin-Jinich, a 21-year-old college junior from Timnath, Colorado, on May 2009 at a bookstore café on Wesleyan's campus in Middletown. He was found not guilty by a three-judge panel because of insanity. He was committed to the psychiatric hospital for 60 years.
This stems from the testimony of a forensic pathologist who believes Morgan is suffering from paranoid schizophrenia. Prosecutors claim that Morgan was influenced by anti-Semitism as he stalked and harassed the Jewish woman. He also threatened other people on campus according to authorities.
It was Johnny Tirado, a Whiting Forensic Division employee, who bared that some of the state's most dangerous psychiatric patients were playing violent video games such as "Call of Duty" and "Grand Theft Auto."
Before that, he had already raised this concern to management. Per the hospital procedure manual, games with violent content are prohibited for minimum security patients at Whiting but not maximum security, NBC Connecticut reported.
Also, staffers confirmed at that time that Morgan was one of the patients permitted to play these kinds of video games. This drew reactions from people close to Justin-Jinich, particularly her uncle.
"I hate the fact that his name and the word 'play' are even possible. I did not want his rehabilitation. I wanted his incarceration. I am disgusted that he gets to be there instead of a prison, that he gets to play games, even violent ones. This is not enough punishment or justice for me," he said.
A hearing is set for Dec. 7 on a request by Morgan to seal his name from public view and allow him to use a pseudonym in the lawsuit.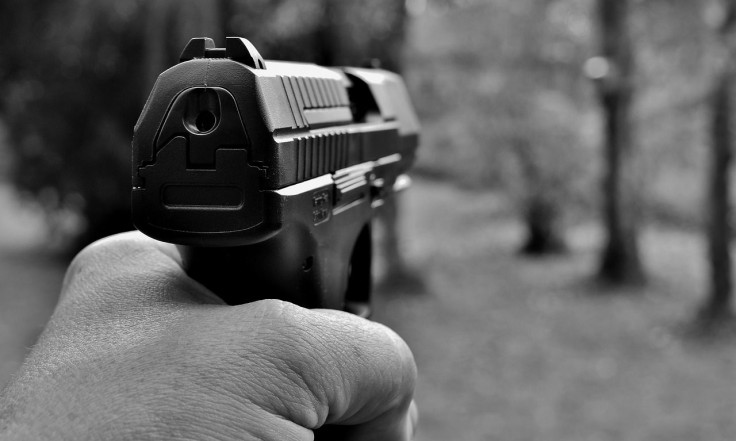 © 2023 Latin Times. All rights reserved. Do not reproduce without permission.