A 28-year-old man accused of setting a Bronx apartment ablaze to conceal the fatal stabbing of his 71-year-old roommate has been arrested and charged with murder, according to the authorities.
The Fire Department of the City of New York (FDNY) extinguished an apartment fire on the second floor of a two-story building on Manor Avenue near Westchester Avenue in Soundview on Saturday, July 10 around 4:15 p.m., before discovering an unresponsive man in the rubble.
The victim has later identified as 71-year-old resident Curtis Austin. Austin was reportedly discovered lying unconscious inside the apartment with three stab wounds to his neck, New York Post reported.
The firefighters reportedly pulled Austin out of the fire and immediately rushed him to Jacobi Medical Center. However, Austin was later pronounced dead at the hospital.
Authorities have arrested 28-year-old Xavier Almonte, Austin's young roommate, on suspicion of his murder and charged the young man with murder, manslaughter, and arson charges, authorities said.
However, Almonte has insisted on his innocence to the police, claiming that he wasn't in the room during the attack.
"I didn't hurt him," Almonte told the police. "I wasn't in his room." Almonte has no prior arrest record, WABC-TV reported.
Almonte, who reportedly has a psychiatric history, said in his statement to the authorities that he heard Austin arguing with someone when he woke up. He claimed that he left the apartment before the fire erupted. Almonte, however, added that there was a faint scent of smoke in the room before he left the room.
"He returned once the fire increased and called 911," a prosecutor said in Bronx Criminal Court on Monday, July 12. "They were living in the same apartment, where they lived in separate rooms."
Investigators said that the fire appeared to have started on the victim's mattress and later spread to the rest of the room. Police are trying to understand the motive behind the attack.
Some 60 firefighters worked tirelessly for over half an hour to extinguish the blaze. The police are investigating the incident to understand whether Almonte set the room on fire to cover up the murder, according to New York Daily News.
"He seemed like a gentleman," Anthony Jenkins who lives next door described the victim. "He was always out there [on his stoop] smoking cigarettes."
"I never heard arguing or fighting," Jenkins added.
Carol Li, a realtor who listed the two-story home for sale in February, said that Austin was a calm man.
"He was quiet, a very quiet person," said Li.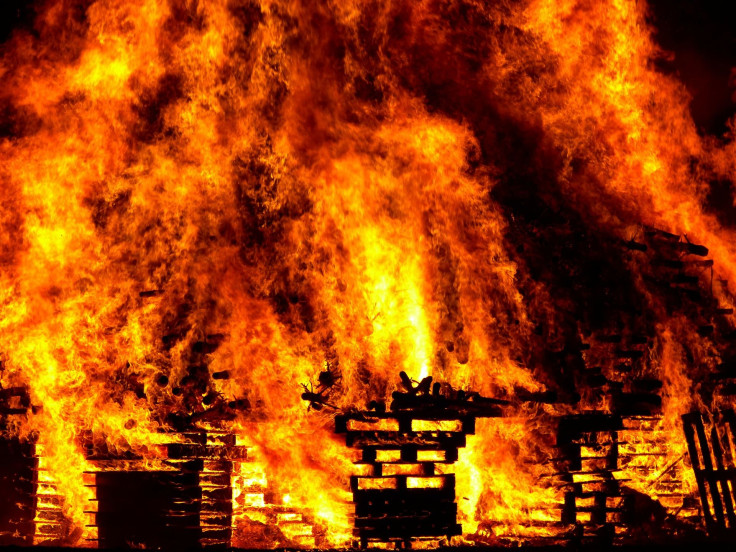 © 2023 Latin Times. All rights reserved. Do not reproduce without permission.