A man was sentenced to 15 years in jail after murdering his mother and devouring her remains. Alberto Sánchez Gómez, 28, was detained after police discovered María Soledad Gómez's cadaver in plastic containers.
The 28-year-old "cannibal of Ventas" was found sane at the time of the murder and will therefore spend his term in jail, according to the court. Sánchez's claimed that he was having a mental breakdown at the time of the murder were dismissed by the jury.
After hacking up his mother's body and eating her remains for more than two weeks, Alberto was sentenced to 15 years in prison for homicide and five months for desecration of a corpse.
Alberto choked his mother and then carried her into her bedroom, where he chopped her up with a saw and two kitchen knives, according to the report.
He ate the remainder over the course of roughly 15 days, keeping the rest in several plastic containers throughout the household and in the refrigerator, according to the report.
He was said to have told authorities, "Yes, myself and my dog have been eating her bit by bit."
Some of his mother's body parts and bones are in the drawers, while her head, hands, and heart were on top of the bed, the Independent UK reports. It is believed that the body was cut to more than 1,000 pieces.
He also placed some of the leftovers in plastic bags and tossed them in the trash.
According to local media, a police officer testified that the defendant admitted to eating some of the remains uncooked while cooking or feeding the rest to the dog.
When Sanchez was watching television, he said he heard "hidden messages" and voices instructing him to kill his mother. The voices, he claimed, belonged to neighbors, friends, and celebrities.
He claimed, however, that he had no recollection of chopping up his mother or consuming her remains.
'I'm very repentant,' Sanchez said during his statement to the court. "I suffer anxiety from the moment I wake up." "I think of my mother and I'm absolutely heartbroken," he added.
According to local media, Alberto was known to authorities because of his violence and had broken a restraining order at the time of his detention.
Sanchez, who began abusing drugs and alcohol at the age of 13, was arrested 12 times for abusing his mother before killing her, according to jurors.
The culprit was detained on February 23, 2019, when police arrived at the apartment after receiving a report from Maria's friend who reported her missing.
He was also sentenced to pay his older brother 60 000 euros ($73,000) for damages.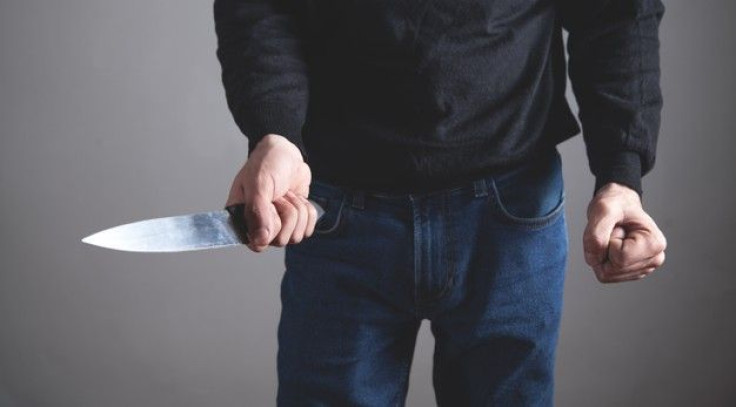 © 2023 Latin Times. All rights reserved. Do not reproduce without permission.