He killed, dismembered, and ate cooked bodies while spreading his devilish tastes all over them. Vladimir Nikolayev, the laughing cannibal, would deceive his mates into consuming human meat by claiming it was a kangaroo, although they had no idea until he was charged with murder.
Nikolayev is now considered one of Russia's most twisted killers for 30 years after his crimes. He started with petty crimes, such as in 1980, when Nikolayev was given a suspended sentence for assault and robbery. Prior to his carnal carnage, Nikolayev was acquitted, returning to his criminal activities, primarily small-time crimes of theft, vandalism, and larceny.
He recalled how the first of his two murders occurred when a drunken brawl got out of control. What followed was a gruesome murder trial that captivated Russia and set new legal precedents.
He then took the man upstairs to his room and used cold water to try to revive him. The victim did not respond to that treatment. He mutilated the man's corpse in the bath as he knew he was dead. It was a gruesome job that he enjoyed greatly.
The bathroom was full of his wasted man, still warm in the cooling bath water. Nikolayev never intended to cannibalize victims, but, rather, the thought came to him at the moment.
Nikolayev took a piece of meat from the victim's leg and fried it. Slipping the flesh into the palm of his hand, Nikolayev began to chew the human meat.
He relished in this discovery and shared the cooked meat with friends, who unknowingly consumed human flesh. Nikolayev even sold 10 lbs. of it at an open market, claiming it was exotic kangaroo meat.
Later, some customers became suspicious of the meat and took it to a doctor for confirmation. Everyone who came near would immediately smell an unpleasant odor. Everyone would know that something horrible was going on. They discovered the presence of human blood on it and concluded that it was human flesh.
Nikolayev was detained and admitted to his cannibalism ways. Law enforcement officials raided his flat and discovered human bodies as well as a bloody bathtub.
Now 62, Nikolayev's harrowing crimes were told in popular media as the convicted killer stands behind bars of Russia's maximum prison, dubbed as Black Dolphin.
He was sentenced to death in 1997, but, it was repealed when the law abolished it in 1999 by presidential decree, and life imprisonment took its place.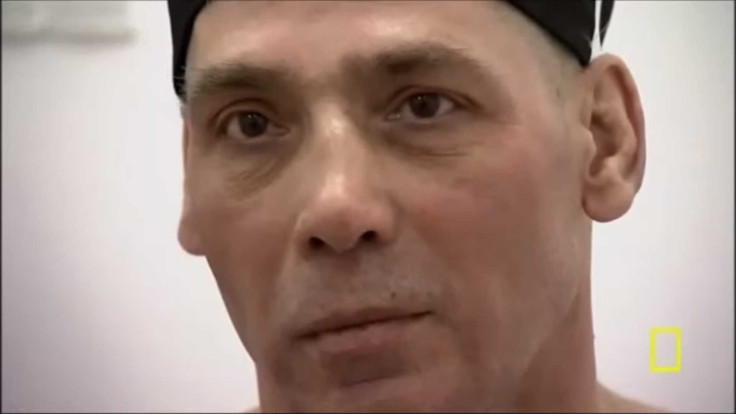 © 2023 Latin Times. All rights reserved. Do not reproduce without permission.