A man has been accused of viciously smashing his wife's head in with a hammer after an explosive argument ensued between the two over disconnecting the intrusive CCTV surveillance camera in the victim's room. The incident happened in Paravur, Kerala, India on Nov. 11.
The accused, identified as Vettumthara Rajesh, 42, from the Chittattukara Panchayat of Paravur, Kerala, an electrician by profession, was reportedly confronted by his wife Suma after he disconnected the CCTV surveillance cameras installed in her room. As their argument heated up, Rajesh, in a fit of rage, allegedly bashed Suma's head with a hammer, before proceeding to rush her to a nearby hospital and fleeing the scene, the New Indian Express reported.
The couple, who had recently filed for divorce, was reportedly living separately in different rooms in the same house. CCTV surveillance cameras were reportedly installed in both rooms in the house. However, on Nov. 11, when Rajesh disconnected the cameras in his wife's room, an argument ensued between the couple which led to the gruesome attack.
Following the attack, Rajesh rushed Suma to a nearby hospital for treatment but then promptly fled the scene. The authorities subsequently launched an investigation and later nabbed Rajesh after receiving a tip-off that he was visiting Ernakulam, Kerala to discuss the case with his lawyer.
Following this, a police team headed by M K Murali, Station Head Officers (SHO) of the Vadakkekara Police Station waited for him in the area and arrested the suspect on Tuesday, Nov. 30, Mathrubhumi reported.
Meanwhile, Suma has been discharged from the hospital and now lives with her son at her residence. Following the attack, Suma filed a complaint with the Kerala Women's Commission alleging that police have not registered an attempt to murder case against Rajesh.
In a similar but unrelated incident, a Sterling man named Peter J. Lollobrigido, 49, has been charged with attempted murder, aggravated malicious wounding, and violation of a protective order following a domestic violence assault, after he allegedly attacked his wife Regina Redman-Lollobrigido, 44, and killed her using a hammer at their apartment in Sterling on Sept. 19, Latin Times reported.
On Sept. 19, at around 3:30 p.m., police officers responded to the apartment complex in the 42200 block of Glascock Field Terrace in Sterling, Virginia after receiving information regarding the alleged assault. When the deputies reached the crime scene, they found the victim lying in a pool of blood and the suspect still inside the apartment.
The woman, who suffered life-threatening injuries, was immediately transported to a local hospital and was admitted in critical condition. However, the victim later succumbed to her injuries a week after the alleged attack.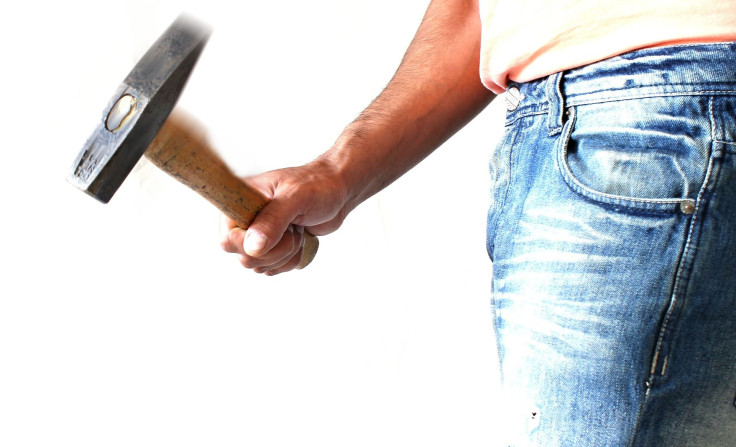 © 2023 Latin Times. All rights reserved. Do not reproduce without permission.