A man who had been embroiled in a previous murder case, as well as a vandalism case, has been arrested again. Joel Arciniega-Saenz was arrested on Monday, June 21 for the gruesome murder of James Garcia in Las Cruces, New Mexico.
Since his arrest, the suspect confessed to the murder and revealed that he was motivated to seek revenge after the victim stole from him. While the investigation continues, the suspect remains in police custody.
On Sunday, June 20 night, Las Cruces Police Department was alerted of a dead body that was found in Apodaca Park. The decapitated body was found in the roadway on Madrid Avenue. The victim's head was found around 10 yards from his body, KTSM reported. Investigators found a man covered in blood and with a knife in his possession in the park. Arciniega-Saenz, who claimed to be living in the park after being rendered homeless, was arrested as the murder suspect.
The victim's body had several stab wounds. His severed right middle finger was also found in the park close to a pool of blood. The suspect's boot print was also found in the puddle of blood.
Arciniega-Saenz told the police that the 51-year-old victim had raped his wife four years ago. He refused to reveal his wife's identity. He also claimed that four days before the murder, Garcia had spent time with the couple. The three had fallen asleep. When the suspect and his wife woke up, they found their belongings stolen, CBS4 reported.
Since the theft, Arciniega-Saenz had been following Garcia. He eventually confronted the man at Apodaca Park. He said that he took a knife from the victim using which he stabbed and decapitated him. After decapitating his victim, Arciniega-Saenz kicked his head around like a soccer ball. He reportedly kicked the head against several cars parked on the street.
Arciniega-Saenz has previously been arrested on several occasions. In 2017, he was a suspect in the murder of 21-year-old Benjamin Montoya. He walked free after the prime witness in the murder was found in possession of a gun with the same caliber of bullet that was used to kill the victim. He was also arrested for vandalizing Beck's Coffee House. However, he was released on a $2,000 bond.
He is being held at Dona Ana County Detention Center without bond on a first-degree murder charge.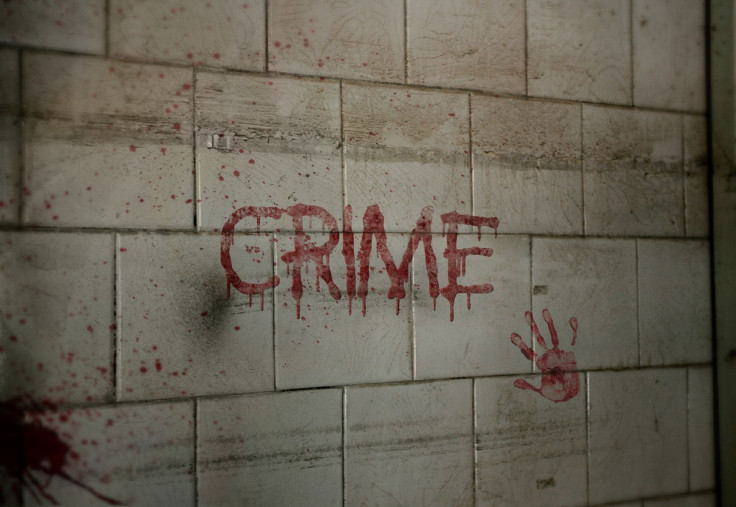 © 2023 Latin Times. All rights reserved. Do not reproduce without permission.