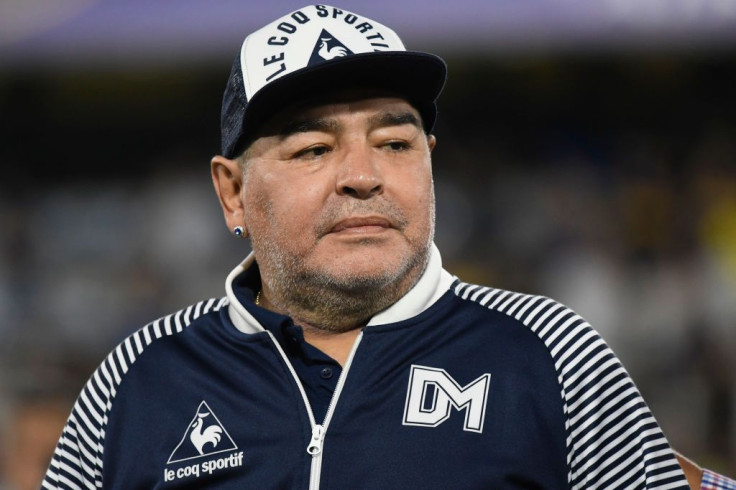 A local entrepreneur bought Diego Maradona's house last month and opened the doors to the public to watch Argentina's World Cup matches.
Ariel Fernando García, 47, a local entrepreneur in Argentina, bought Diego Maradona's old house last month and opened the doors for several of Argentina's games in the World Cup. He also paid for drinks and more than 1,000 pounds of meat for hundreds of friends, neighbors, and strangers as they crowded around Maradona's backyard pool to cheer for their national team, the New York Times reported.
The three-story brick chalet in a quiet Buenos Aires neighborhood once belonged to the Argentine soccer hero Diego Maradona. However, during the 2022 FIFA World Cup, it became one of the hottest places in Argentina to watch a match.
"We started letting people in, and then they collapsed and started crying," the house's new owner, Ariel Fernando García, 47, said of the first party. "For me, he was an extraterrestrial," he said of Maradona. "No man has given more joy to Argentines."
Maradona died of a heart attack in 2020 at age 60. However, he still remains one of Argentina's biggest figures. During Argentina's games this World Cup, hundreds of people streamed into Maradona's former house, with its stained-glass windows and crystal chandeliers.
"You can really feel him in here," said Roxana Orio, a 35-year-old tattoo artist with Maradona's No. 10 engraved on her left ankle.
Maradona bought the house in the early 1980s, mainly as a gift for his parents. However, he lived there at various times over several decades. The house has a large back yard with synthetic grass where Maradona used to practice and the balcony where Maradona greeted fans on the street after the 1986 World Cup.
While the Maradona family lived there, García grew up nearby. He said he celebrated outside the house in 1986 when Argentina won the World Cup, and in 1990 when it made the finals.
Earlier this year, Garcia saw a news article that said the house had been on the market for a year. The article said that if it didn't sell in a week, the house would be sold to a developer who planned to demolish it and build a condo tower in its place. García immediately called the real-estate agent and agreed to buy it without an inspection for $900,000.
"It's just one more crazy thing my husband does," said his wife, Marcela Vozza.
After purchasing Maradona's house, García's first idea was to turn it into a sort of museum. However, after seeing his son who had been recovering from a knife attack lit up when he entered the house, García immediately decided he would open the house for the matches.
At first, it was just family and friends. However, eventually, the parties expanded as people invited others. By the time Argentina played Poland in the World Cup, there were roughly 700 people inside the house.
© 2023 Latin Times. All rights reserved. Do not reproduce without permission.