A Georgia man has been sentenced to decades in prison after he broke into his estranged wife's home and allegedly shot her seven times because she had asked him for a divorce.
Ronald Richard Goss, 57, has been slapped with 65 years in prison after he pleaded guilty to attempted murder for a violent February 2018 incident in Ball Ground. He confessed to forcing his way into his then-estranged and now ex-wife, Tina Davis' house in Ball Ground, Georgia on Feb. 12, 2018, and shooting her seven times out of anger, following her admission that there was no way to reconcile their marriage and that she wanted a divorce, Law & Crime reported.
After committing the horrifying crime, he was arrested in the early morning hours of the day and subsequently charged with criminal attempt to commit murder, home invasion and aggravated battery, and aggravated assault under the Family Violence Act.
The day before the attack, on Feb. 11, 2018, Goss visited Davis' residence unannounced in a bid to save their failing marriage. However, Davis refused to see him, turned him away, and said she was intent on going through the divorce process.
On Feb. 12, 2018, the day of the attack, Goss cut the house's power, entered through the garage, and shot his way inside past a locked door. He then made his way into the master bedroom where he shot Davis in her chest, left forearm, left thumb, left shoulder, right hip, and head. The shooting caused internal injuries as well as a spinal injury that left Davis with no feeling from the waist down, FOX 5 Atlanta reported.
According to the district attorney's office, before shooting Davis, Goss told her that "if he could not have her, no one could."
Almost four years after the incident, Cherokee Superior Court Judge David Cannon, Jr. has sentenced Goss to 65 years in prison on Tuesday, Feb. 1.
"He did everything in his power to kill Tina Davis. It is only by the grace of God that she is still here with us," Cherokee County District Attorney Shannon Wallace said.
Following the gruesome attack, Davis underwent more than 15 grueling surgeries and dental procedures. After spending nearly 500 hours in rehabilitation, Davis is currently walking on her own.
"I would have been a go-to babysitter for my grandkids. I would have been the fun Nana. These should be the best years of my life. I should be checking off my bucket list. But thanks to him, I spend my days in therapy just to regain a portion of what he took. I may not have died that day, but he took my life just as if I had," Davis said.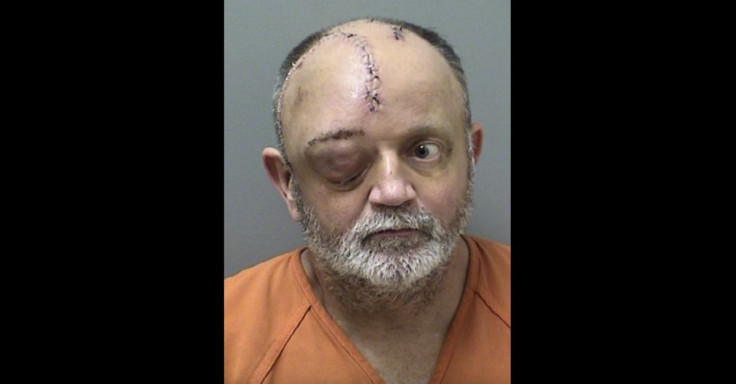 © 2023 Latin Times. All rights reserved. Do not reproduce without permission.