An Indiana River County man has been accused of repreatedly sexually assaulting a minor girl after he allegedly coerced the victim into a "sex slave" contract and demanded intercourse from her "twice a week" in exchange for buying a car for her friend.
Andrew Michael Mustapick, 66, of the 1000 block of Morningside Drive, has been arrested on Sept. 27 and charged with unlawful sexual activity with minors after he allegedly forced a 17-year-old girl into a "sex slave" contract and engaged in sexual acts with her as payment for a car purchase, according to Law & Crime.
Mustapick allegedly met the girl, then 17, through her 19-year-old friend after he agreed to buy the older girl a car in exchange for having sex with him.
The underage victim, now 18, told the investigators that Mustapick made her "sign a contract" and forced her to have sex with him after he bought them the vehicle.
"She did remember a clause in the contract stating she would be his sex slave twice a week on Mondays and Fridays for the next five years," a detective investigating the crime said.
The first sex crime allegedly happened on June 8, 2020, at Mustapick's home. After this, the teen reportedly went back to the suspect's residence two more times while being driven by her friend in the 2017 white Volkswagen Jetta that Mustapick bought for them, Boston 25 News reported.
However, the victim told the detectives that she "never returned to his home after their third sexual encounter" as she didn't want to continue performing sexual acts on Mustapick. When the teen stopped having sex with Mustapick, he reportedly took back the vehicle he bought for them stating that the teenager "failed to uphold her end of the contract."
Investigators reportedly found sufficient evidence backing the teenager's story including pictures and footage of sexual acts between the victim and Mustapick on the victim's phone. The photos and videos were reportedly taken when she was 17 years old, TCPalm reported.
In addition to this, investigators reportedly found a 2017 Volkswagen registered in the name of Mustapick and the 19-year-old girl. The vehicle was found to be bought on June 3, 2020, and resold one month later, on Aug. 24.
When investigators confronted Mustapick regarding the incident, he allegedly denied any relationship with the victim and stopped answering their calls. However, he began to contact the teenager again, asked for an in-person meeting, and asked if she was done with high school.
In one last call, Mustapick reportedly told the teenager that he was interested in starting another contract with her after the teen told him she was going through financial hardship.
Mustapick was reportedly released on Tuesday, Sept. 28 on a $50,000 bail and is scheduled to appear in court on Oct. 25.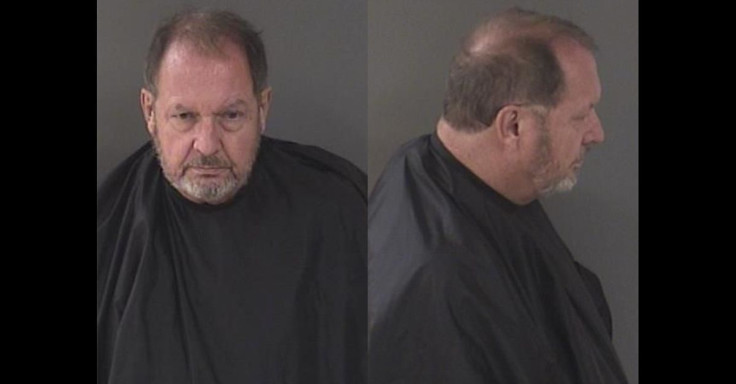 © 2023 Latin Times. All rights reserved. Do not reproduce without permission.