Horrifying reports of Taliban atrocities out of Afghanistan continue to jolt the world as Afghans and Western nationals caught in the crossfire scramble to flee the chaos, which seemingly puts in vain the multimillion-dollar campaign to fight extremism in the country for the past 20 years.
Many young women have been reportedly been harassed, abused, and then killed in recent days following the emergence of Taliban rule in Kabul, the NZ Herald reported.
Locals said that the corpses of some of these women were then transported into neighboring countries in coffins to be used as sex objects by members of the Islamist religious-political movement.
Fleeing civilians also claim that girls are being forced to quit their jobs and schooling and into marriage or kidnapped as sex slaves and endure public flogging if not killed, The Times noted.
Just last week, a woman was set on fire for her bad cooking after being forced to feed the militants, according to former judge Najla Ayoubi, a vocal supporter for women's rights in Afghanistan.
"They also force families to marry their young daughters to Taliban fighters. I don't see where the promise is that they think women should be going to work when we are seeing all of these atrocities," Ayoubi said.
The Taliban has been seeking international recognition for the new Islamic emirate. The group is vowing to be magnanimous in an attempt to fix their reputation after their brutal regime in the 1990s.
However, reports of the Taliban beheading prisoners, gouging out eyes, and executing hundreds of innocent lives continue to plague the global headlines.
A video on social media reveals the moment Islamists mercilessly fire machine gun rounds into the bodies of local police captives.
On Friday, the Taliban called on imams to persuade the people not to leave Afghanistan as they pledge a new era for Afghanistan. They were promising to give equal respect for men and women and ultimately ensured safety for journalists, according to The Guardian.
A Taliban official also said they would be accountable for its actions, noting they will conduct their own investigation amid reports of reprisals and atrocities being done by members without their knowledge.
"If Talibs [members] are doing these law and order problems, they will be investigated," the official said. "We can understand the panic, stress, and anxiety. People think we will not be accountable, but that will not be the case."
Since the fall of Kabul, thousands of locals have been desperately flocking to the airport amid the chaos on the streets, pleading with Australian, United States, and British authorities, among other countries who sent their troops for evacuation missions, to fly them out of the wretched capital.
According to U.S. President Joe Biden, between 50,000 and 65,000 Afghans might be at risk from the new Taliban regime. Western military leaders have since announced they will double down on their efforts to evacuate as many people as possible.
So far, some 18,000 people have already been sent out of Afghanistan, a representative from the North Atlantic Treaty Organization (NATO) said.
Germany has recently joined the rescue efforts after a German national was shot while driving to the airport, vowing to deploy two light helicopters in the South Asian country to assist in evacuating citizens in Kabul.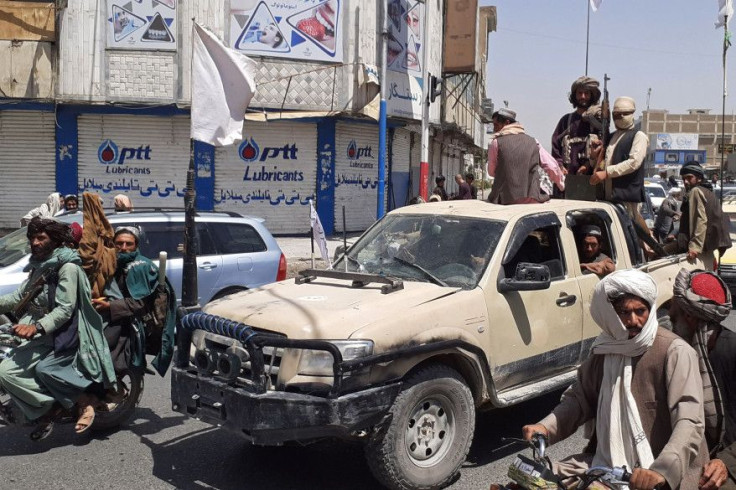 © 2023 Latin Times. All rights reserved. Do not reproduce without permission.