Afghans, who helped the US troops, seem to be in grave danger as they are being targeted by the Taliban, who are reportedly going "house to house" in Afghanistan to execute them.
On Thursday, retired Marine sergeant Ryan Rogers told Fox News that the translator he worked with during the battle of Marjah in Helmand province over a decade ago, is now stuck in Kabul. He apparently can't reach the airport as Taliban are seeking out and killing former Afghan interpreters and commandoes.
Rogers was told by the interpreter that Taliban recently hung three Afghan National Army commanders. He added, "And that close to the place that he is hiding, they are going house-to-house and that they sent a transmission out saying they had plans for the people that operated with America." As of Thursday afternoon, Rogers said that the interpreter whom he worked with, was doing fine.
The interpreter told Rogers that on Wednesday, he and others tried to reach the airport's fortified gate to escape Taliban control, but he came across Taliban checkpoints, heard gunshots and returned. Rogers said that the interpreter was scared, and he said that he had his gun, and he wouldn't let Taliban take him.
The retired Marine sergeant said the US government could have worked on a plan to secure allies and Americans before the Taliban took Kabul. He said that if somebody is going to help the US soldiers for two decades, and they are going to make promises to them, those promises need to be fulfilled.
In the last two weeks, there were reports of Taliban murdering Afghan soldiers. "In a bipartisan fashion, there's extreme disappointment, especially by those that have served," said Representative Brad Wenstrup, an Ohio Republican and Army Reserve officer.
According to a source, the State Department is thinking of taking the non-military method to move Americans and others who are in Kabul instead of sending US soldiers into the city.
Meanwhile, Fox News reported that last month a confidential internal State Department cable was given to Secretary of State Antony Blinken warning about the potential collapse of Afghanistan after the US troops withdrew from the country.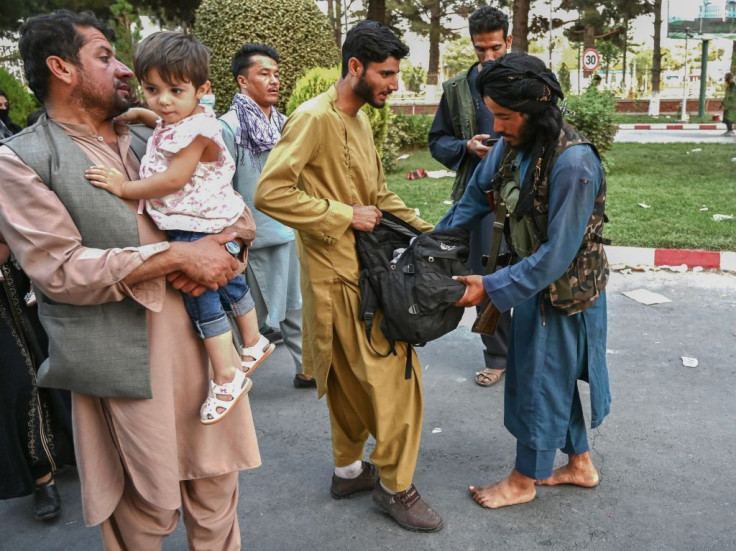 © 2023 Latin Times. All rights reserved. Do not reproduce without permission.