A man has been confirmed dead of fatal burn injuries after his girlfriend allegedly doused him with gasoline from a pump and intentionally set him ablaze at a gas station in Arlington, Texas.
The victim, identified as 25-year-old Ricky Doyle, reportedly arrived at a gas station in Arlington on July 18 in a Jeep with his girlfriend, 24-year-old Breana Johnson. At the station, the couple erupted into a heated argument following which Johnson began pumping gasoline into the backseat of the Jeep, where Doyle was sitting, and then purposely set him and the vehicle on fire, the Dallas Morning News reported.
At around 8:45 p.m., Doyle's sister had called 911 to report that Johnson was thrashing the victim as he sat inside the Jeep. A short time later, police received reports alerting them of a man set on fire near a Jeep at a gas station in the 1900 block of East Mayfield Road, near New York Avenue.
When first responders arrived on the scene, bystanders had already put out the fire using fire extinguishers. The victim, identified as Doyle, suffered burns across most of his body and was transported to a local hospital in critical condition.
According to witnesses at the gas station, Johnson and the man were arguing in the Jeep when the woman began yelling "I'm going to kill you."
Johnson then walked into the store, bought 50 cents worth of gasoline, pumped flammable liquid into the backseat of the Jeep where Doyle was sitting, and intentionally ignited it.
Doyle exited the vehicle engulfed in flames, and run through the parking lot before someone used a fire extinguisher to put out the fire, WFAA reported.
Meanwhile, Johnson got back into the Jeep and immediately drove away from the scene.
Doyle was rushed to a hospital and later transferred to a burn center in critical condition. He was unable to speak to the authorities due to his severe injuries.
Following the incident, law enforcement issued a warrant for Johnson's arrest. She was taken into custody the following day on one count of aggravated assault. After Doyle died at a hospital in Collin County, however, Johnson's charges have been upgraded to murder, and she is currently being held at the Tarrant County jail.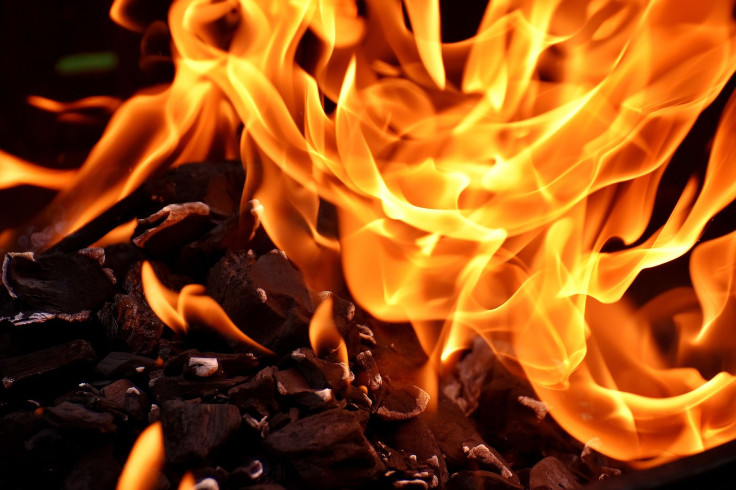 © 2023 Latin Times. All rights reserved. Do not reproduce without permission.