A man reportedly died after his friend viciously slapped him following a heated argument while they were out drinking alcohol in Kurla, Mumbai, India on Monday, Nov. 22.
The incident reportedly occurred after a heated argument broke out between Rahul Kamble and Avinash Balekar while were out drinking in public on Monday, Nov. 22. During the explosive confrontation, Kamble, in a fit of rage, allegedly slapped hard Balekar in the face. Balekar, who fell unconscious after the attack, had to be rushed to a nearby hospital for immediate treatment but was declared dead upon arrival at a health facility, the Free Press Journal reported.
Following Balekar's death, officers arrested Kamble and charged him with culpable homicide not amounting to murder.
"Kamble slapped Balekar, who fell unconscious and was declared dead on arrival at a nearby hospital. Kamble was arrested and charged with culpable homicide not amounting to murder," a VB Nagar Police Station official said.
In a similar but unrelated incident, a man reportedly died after he was slapped at a child's birthday party in Gwinnett County in December 2017.
The accused, identified as Adrian Herrera, reportedly open-hand slapped the victim Tomas Rodriquez in the throat after the victim grabbed his shoulder and insulted him. The slap tore the victim's vertebral artery, a major vessel that provides blood to the brain, spinal cord, and other vital organs, and killed him instantly, Fox News reported.
Herrera said that he struck the victim after returning from riding his horse at around 3 a.m. because Rodriquez had been harassing him throughout the day. Following the fatal slap, the victim collapsed onto the floor in an unconscious state and stopped breathing.
Herrera pleaded guilty to voluntary manslaughter in a Gwinnett County courtroom and has been imposed a seven-year prison sentence in July 2019. In addition to the seven-year prison sentence, he was ordered to spend 13 years on probation after being released from prison.
In another incident, an ex-army officer reportedly died while he was playing a game of slaps with his 19-year-old son Ewan in April 2019.
Malcolm Callender, 48, an ex-army officer, died from blunt force trauma in April 2019 after he fell and hit his head on the ground in Reading, a town in southern England, according to The Sun.
The incident reportedly happened while Callender was playing a game of slaps with his son Ewan. In the game, each person has three goes at hitting their opponent and a judge determines who wins. After striking Ewan in the bar, Callender gave his son a "free shot" after they stepped onto the sidewalk. Ewan wanted to make his dad proud and allegedly struck him so hard he sent his father flying onto the road where he hit his head.
Following his father's death, Ewan was arrested at the scene and left waiting for 18 months before Child Protective Services (CPS) decided not to prosecute him.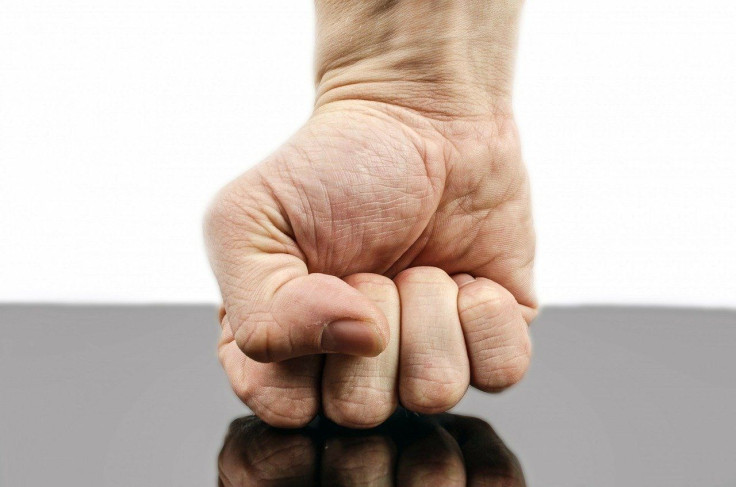 © 2023 Latin Times. All rights reserved. Do not reproduce without permission.