A Florida man who was attempting to break a Guinness world record for skydiving reportedly died in a freak accident while preparing to do a tandem jump from 41,000 feet over Memphis, Tennessee.
Thomas Noonan III, 47, the chief technical director of Everest Skydive, who has several certifications as a United States Parachute Association (USPA) tandem instructor and advisor, died after he lost consciousness due to hypoxia while he was attempting to jump from a height of 41,000 feet over Memphis, Tennessee, on Oct. 16, USA Today reported.
Noonan and his friend Jim Wigginton, 72, along with two solo jumpers, an oxygen manager, a videographer, a jumpmaster, and the pilot, were about to attempt to break the Guinness world record for the highest tandem skydive when Noonan's foot got stuck while heading out of the plane.
However, before Noonan and Wigginton jumped, the oxygen system malfunctioned and everyone in the plane began to experience hypoxia, a state in which oxygen is not available in sufficient amounts.
Due to hypoxia, Noonan lost consciousness and blacked out. Wigginton, who was holding hundreds of pounds of weight with Noonan strapped to his back, also went unconscious for a brief period of time. Meanwhile, other crew members also started blacking out and repeatedly went in and out of consciousness, Yahoo News reported.
However, after some time, most of the crew members apart from Noonan regained consciousness and came out of hypoxia. Noonan and Wigginton were pulled back into the plane and Cardiopulmonary resuscitation (CPR) was performed on him. After the plane landed, Noonan was transported to a nearby hospital but was pronounced dead on arrival. However, his cause of death was not determined.
Wigginton and Noonan, who were close friends, have done many jumps together, and have broken several world records together around the world.
Wigginton says that if Noonan's foot hadn't gotten stuck, he would have jumped with unconscious Noonan on his back and that the automatic activation device that is set to deploy the shared parachute at 4,000 feet may not have worked.
Wigginton has developed a change of mindset following the accident.
"I'm not sure if I'll ever skydive again," he said. The duo had also planned to go to Nepal to break another world record for the highest landing.
Noonan, who has trained several tandem skydiving instructors over the years, is known as a "legend" with "high energy" in the skydiving community and has completed over 10,000 jumps in about 25 years.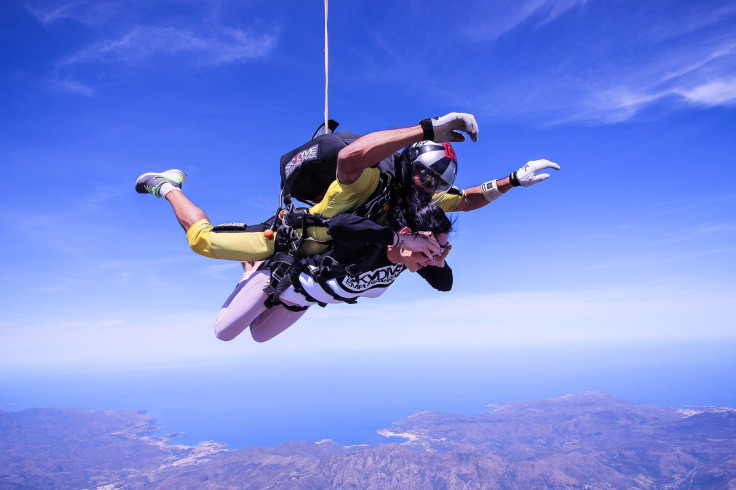 © 2023 Latin Times. All rights reserved. Do not reproduce without permission.