A man has been accused of dousing his son with paint thinner before proceeding to set the victim ablaze after a heated argument ensued between them over finances in Valmiki Nagar, Chamarajpet, Bengaluru, India on Friday, April 1.
The victim, identified as Arpit Setia, had reportedly taken over his father Surendra Kumar's fabrication business three years ago but has been unable to run it properly. Setia had recently borrowed US$1,97,989 to run his business, troubling the patriarch about the failing operations.
Kumar, who was reportedly worried about how his son would handle the money from the loan, began demanding accounts of the business from Setia. However, when Setia refused to provide details of the accounts, the father reportedly got angry and a heated argument ensued between the duo, the Times Of India reported.
The father and the son were reportedly heard in a 30-minute shouting match at their warehouse. Following the confrontation, the father allegedly walked up to the victim and poured thinner all over him. Kumar then lit a matchstick and threw it at Setia. However, he did not succeed in starting a fire the first time. The suspect proceed to light a second match and hurled it at Setia, setting him ablaze.
Setia, who was immediately engulfed in flames, ran out of their warehouse screaming. Their neighbors immediately rushed to the scene, doused the flames with water, and rushed Setia to the burns ward at Victoria Hospital for treatment. The victim, who suffered 60 percent burns all over his body, succumbed to his injuries on Thursday, April 7.
A preliminary investigation revealed that tensions between the father and son had been high for almost a year. Setia, who was not maintaining the business accounts properly, reportedly refused to share account details when his father asked him about their operations, Deccan Herald reported.
Following the incident, the authorities registered a case of murder against the suspect, based on a complaint filed by eyewitness Ambarish, a truck driver and neighbor of the victim. The father has been arrested and taken into custody.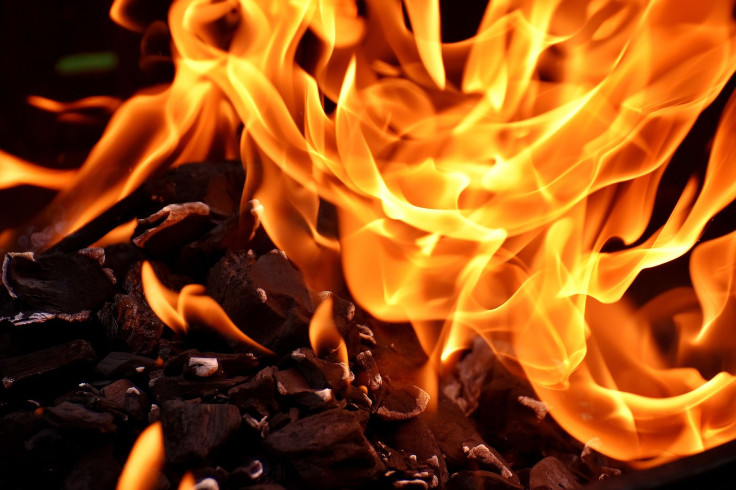 © 2023 Latin Times. All rights reserved. Do not reproduce without permission.