A man allegedly flew into an ax-wielding rage at a McDonald's after he was rebuffed by a girl he was having an argument with at Delancey Street, Lower East Side, Manhattan on Friday, Sept. 16.
Thirty-one-year-old Michael Palacios reportedly figured in a verbal altercation with a woman at a McDonald's in Delancey Street on Friday, Sept. 16. An unnamed woman at the restaurant allegedly "rejected" the suspect after he badgered her and continuously tried to talk to her. In a fit of rage, Palacios allegedly grabbed an ax from his backpack, slammed two tables and a plate-glass partition with the sharp tool, and proceeded to trash the fast-food joint, New York Post reported.
"So, basically he got into an argument with a girl, and then the girl rejected him," Uber Eats deliveryman Ruben G, a witness to the incident said. "She didn't want to talk to him. He kept going at her."
A cell phone video of the incident has since gone viral on social media. The footage, which was initially published on TikTok, was later circulated on Twitter and has amassed more than 14 million views so far on the platform.
In the video, three men at the McDonald's can be seen intervening and throwing punches at Palacios after the suspect started loudly arguing with the woman.
However, after the men backed off, Palacios allegedly reached into his backpack, pulled out an ax, and began smashing tables at the establishment. He also shattered a glass barrier and a wall in the restaurant while patrons scattered in fear. Palacios then approached several patrons with the ax. However, he did not appear to inflict any injury using the weapon, NBC News reported.
After punching a patron and approaching several others with the ax, Palacios got back on his bicycle and took off from the scene. According to police officers, no victims reported any injuries following the violent attack.
Palacios was later arrested and an additional knife was recovered from his backpack. He was charged with criminal mischief, three counts of menacing, and two counts of criminal possession of a weapon.
"The safety of our customers and crew is always our top priority," McDonald's restaurant owner-operator Paul Hendel said. "We are shocked by these acts of violence committed in our restaurant, and we are cooperating fully with the authorities in their investigation."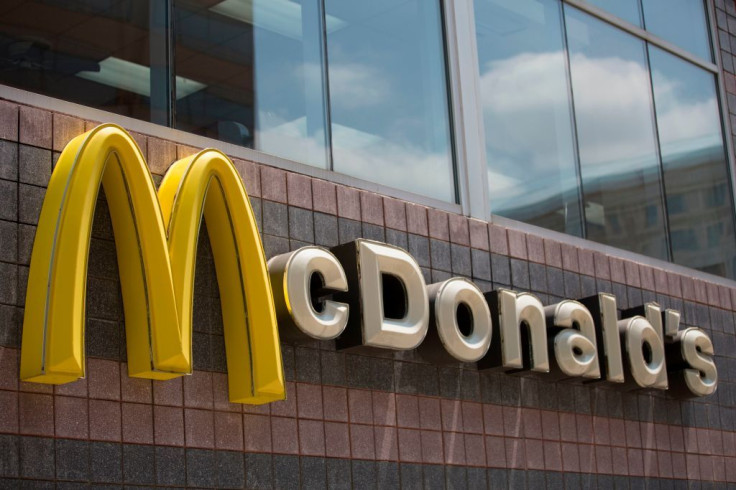 © 2023 Latin Times. All rights reserved. Do not reproduce without permission.