Reports state that a convicted sex offender has been charged by authorities with killing an indigenous lady on a Michigan reservation.
Johnathan Ashford, 37, is charged with fatally shooting the woman and critically wounding her child on the Isabella Reservation in Mt. Pleasant, Michigan, according to a press statement from the U.S. Attorney's Office for the Eastern District of Michigan.
"Our office stands ready to fully investigate and prosecute domestic violence," said U.S. Attorney Dawn N. Ison. "Victims of domestic and gender-based violence deserve justice and our protection."
Rosanna Romero, 33, Ashford's girlfriend, was the deceased, according to MLive.com.
The outlet claims that on Nov. 5, when a toddler and an infant with what appeared to be a non-life-threatening gunshot wound were delivered to a nearby hospital, authorities started looking into the matter.
Authorities discovered their mother, Romero, dead from multiple gunshot wounds after an investigation led them to the children's house, the outlet reports.
Law enforcement located and arrested Ashford in Saginaw late on Nov. 5.
According to court documents, Ashford allegedly admitted to killing Romero because he believed she was being unfaithful to him, according to The Morning Sun. The paper adds that he allegedly admitted to shooting her unborn child.
Relatives told the outlet that Ashford moved in with Romero in September 2021 and kept a number of weapons there, which police found during their inquiry.
In addition to the murder charge, authorities have charged Ashford with failing to register as a sex offender, possessing a firearm in furtherance of a crime of violence, and after being convicted of a felony, first-degree child abuse, and two counts of domestic assault by a habitual offender.
It was unclear on Friday, Nov. 11, if he entered a plea to the charges or if he retained an attorney to comment on his behalf.
If convicted, Ashford faces up to life in prison.
Rosanna worked for the tribe for 10 years in the business regulations department, her obituary states. She also worked for Amazon Delivery, and DoorDash, and had recently become a notary public.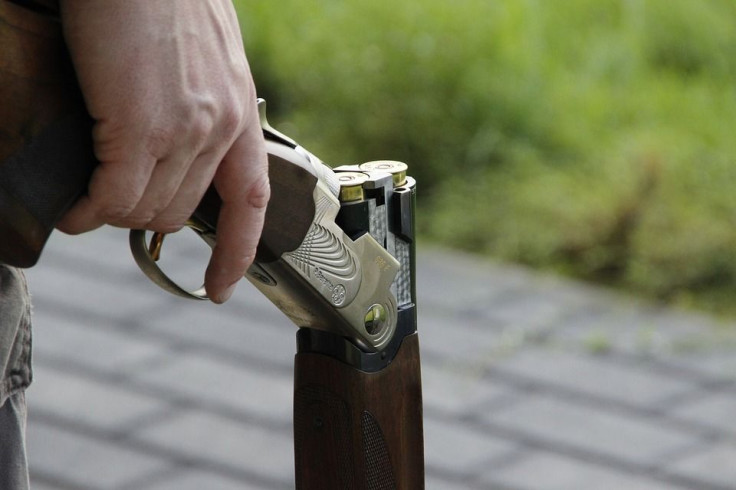 © 2023 Latin Times. All rights reserved. Do not reproduce without permission.