A Bronx man is believed to have killed himself on Sunday, March 6, after butchering his girlfriend and her 6-year-old daughter inside their apartment, according to authorities.
Police said they were doing a welfare check when they found 26-year-old Gabrielle Muniz and her daughter, Rozara Estevez, dead with stab wounds all over in a bedroom inside their Monticello Avenue home just before midnight on Saturday.
Gabrielle suffered multiple stab wounds to her head, back and arms, while Rozara suffered blunt force trauma to the head, as well as multiple stab wounds to the face, The Post reported.
"I'm disgusted at what happened because it not only took my sister but my niece," the dead woman's sister, Gisselle Muniz, told the news station.
"I'm sure she watched her mommy die before she was taken," she added.
Police confirmed the double homicide was domestic in nature and identified the suspect as Caleb Duberry, who was believed to be in a relationship with Gabrielle for less than a year.
"I'm really good with vibes and I honestly didn't really like him," Gisselle said. "I just knew she was happy."
Duberry was found dead inside his apartment on Sunday with self-inflicted stab wounds, authorities confirmed.
According to local sources, the 35-year-old suspect had barricaded himself inside his apartment about a mile from his girlfriend's and fatally stabbed himself with a knife as police closed in on Sunday afternoon.
An exact motive in the double slaying remains unclear at this time.
Gisselle said her sister worked from home for a law firm and was in school studying pharmacy. Gabrielle wanted to be a doctor someday, her sister said.
"She was doing so well. I never expected this to happen," Gisselle said. "She did so much for her daughter. That was her main motivation."
Duberry was on parole for assault at the time of his death. He had numerous arrests for gun possession, robbery and assault, according to sources.
"I want Gabrielle's story to teach people that domestic violence is real, and people need to get help," Gabrielle's mother, Yanik Rocha told News12.
Lisa Rivera said her twin sister, Rocha always feared her daughter would end up dead.
"Do not ignore the signs. Don't ignore the red flags. Always look at the entire picture," Rivera said.
Bronx Borough President Vanessa Gibson offered her condolences on the deaths and said in part: "Domestic violence is an epidemic that affects everyone, regardless of age, economic status, sexual orientation, gender, race, religion, or nationality. It is a crime that we must reject, punish and work to eradicate."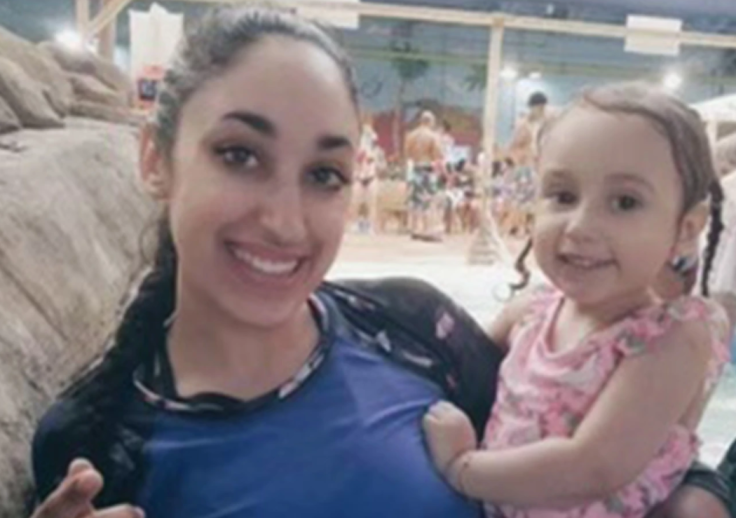 © 2023 Latin Times. All rights reserved. Do not reproduce without permission.