A man allegedly killed his friend, a rape suspect, for eloping with his sister and marrying her in the Churu district of Rajasthan, India on Saturday, Jan. 8.
The accused, identified as Vikas, was reportedly angry at his friend Manish, 27, for running off and subsequently marrying his sister against their family's wishes. On Saturday night, Jan. 8, after Manish agreed to meet Vikas to sort out the issues between them, the suspect murdered his new brother-in-law and dumped the victim's body in a farm in the Rajgarh area of Rajasthan, India, NDTV reported.
Manish, previously accused of rape, and Vikas, who had a history of arrest for robbing a petrol station, first became friends while they were both in prison at a jail in Haryana, under judicial custody a few months back.
When Vikas got released from jail, he arranged for Manish's bail and also got him out. After Manish posted bail, he started visiting Vikas' house and befriended his pal's sister Pooja. The duo reportedly fell in love and later eloped. The couple got married some ten months ago.
The union, however, reportedly angered Vikas who disapproved of the marriage and made several threats to kill Manish. The victim, who was engaged in some transportation work in Delhi, recently came back to his wife's home village and went to meet Vikas. However, during the visit, Vikas attacked Manish and murdered him before proceeding to dump his brother-in-law's body in a vacant rural plot in the Rajgarh area of Rajasthan, India Today reported.
The authorities have launched an investigation into the incident and are searching for Vikas who remains at large after allegedly mounting the murder.
In a similar but unrelated incident, a man identified as Bhaskar, 24, who was allegedly trying to elope with a married woman, was beaten to death by his lover's brother Muniraju, 28, and three of his friends in Bengaluru on Oct. 16, 2021.
The main suspect and his friends Maruti, 22; Nagesh, 22; and Prashanth, 20, caught Bhaskar taking off with Muniraju's sister and one of her children near Nagarbhavi Circle, Bengaluru. The group dropped off the woman and the child at her house and took Bhaskar to a secluded area where they proceeded to beat him with blunt weapons, the Times Of India reported.
Later, at around midnight, when Bhaskar said he was hungry, they gave him a plate of egg rice and brought him to their house where Muniraju allegedly punched the victim in the head leaving him unconscious. Initially, the gang believed that Bhaskar was only acting unresponsive to fool them. However, when they realized that Bhaskar had died, the four accused carried the victim's body in an autorickshaw to the police station and surrendered before the officers.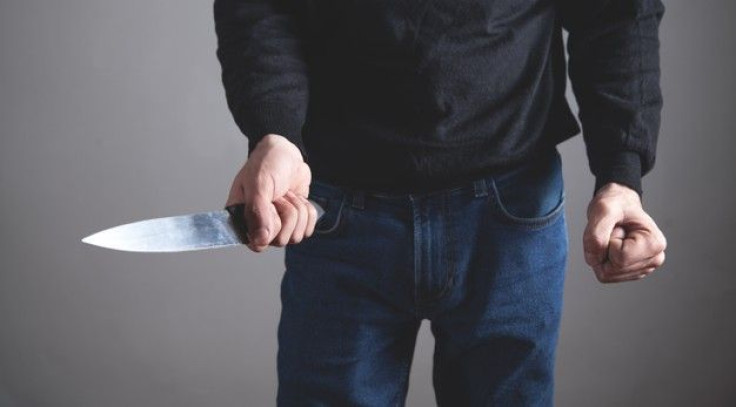 © 2023 Latin Times. All rights reserved. Do not reproduce without permission.