Jealousy is a killer and a married man could just not accept the fact that his ex-girlfriend was moving on and seeing someone else. This resulted in an ugly scene that saw the 40-year-old man riddling the home of his former 94 times with a gun.
Of the shots he fired, only one got through and hit its mark. The current boyfriend of the woman was shot in the buttock. It helped that he was able to jump into the bathtub to avoid the line of fire. The man who fired the gun was identified as Vincent Lee Howard Jr. According to the girl, the 40-year-old is married. However, Howard is the father of the girl's three-year-old child, Law & Crime reported.
The current boyfriend, whose name was not revealed, started to date Howard's former girl. Upon learning of the relationship, Howard and the present boyfriend got into an argument by phone. The victim believes that the man was jealous of him being in a relationship with the woman.
Threats were made per affidavits. The victim could not recall the actual threats made by Howard. However, the girlfriend said that her former did threaten to drive over and shoot up the house with the intention of killer her current boyfriend.
Howard drove up to the house on a black Mercedes Benz and then opened fire. The boyfriend had the presence of mind to dive into the bathtub but got hit in the buttock. He was the only one that suffered a gunshot wound. 94 shell casings were found at the scene by authorities.
The only other injuries tied to the shooting was a woman who hurt her head amid the gunfire. Multiple homes and at least one vehicle were damaged during the gunfire.
For his actions, Howard is facing multiple charges. This includes attempted first-degree premeditated murder with a firearm; shooting from a vehicle; driving a vehicle from which shots are fired; shooting at, within, or into a building; possession of a firearm by a convicted felon; possession of ammunition by a person who committed a delinquent act; possession of a firearm by a violent career criminal; criminal mischief with a weapon causing more than $1,000; and unlawful discharged of a firearm.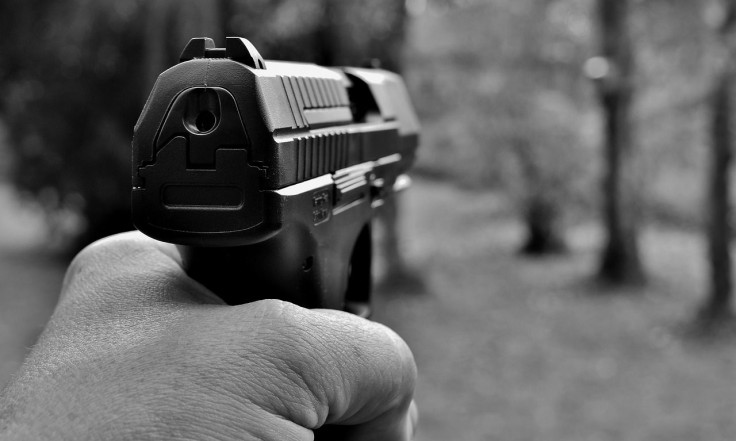 © 2023 Latin Times. All rights reserved. Do not reproduce without permission.