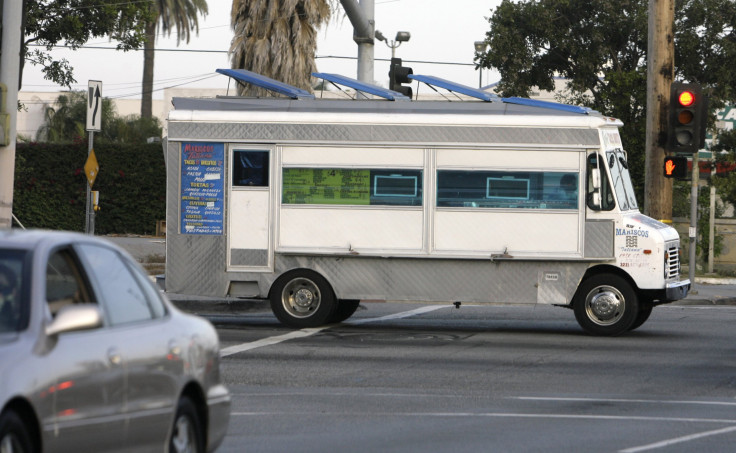 An Indian man allegedly killed his two daughters by running down his truck over them. He later committed suicide by jumping in front of the same vehicle, the police said. The incident took place on Sunday in Induri village in Pune district of Maharashtra, India.
The man, Bharat Barate, was angry with his elder daughter Nandini, 18, when he found her chatting with a boy on phone. His younger daughter Vaishnavi, 14, supported Nandini, reported India Today.
"Barate was a driver and owned a truck. On Saturday, he caught his elder daughter chatting with some boy on her phone. Losing his temper over it, Barate beat her up," said senior police official Pradip Londhe from Talegaon MIDC police station.
"At 1 a.m on Sunday, Barate got up and went outside. After some time, he came back and took both the girls out of the house. On hearing the sound of the truck, his wife also woke up and came out. He made his two daughters lie on the road and drove the truck towards them. According to his wife, Barate even signalled to her to join them," Londhe added.
Before she could get help from relatives living nearby, Barate had already killed the daughters. He also jumped before the moving truck. He and his younger daughter died on the spot. The elder daughter passed away at a hospital.
The wife said that Barate wrote a note before the incident and took her signature on it. She signed without reading it. The note said that he along with his wife and daughters were ending their lives. In the note, he wrote that his daughter's behavior was inappropriate and that no one was responsible for the deaths, said the police.
Investigation is underway. Among other things, the police are trying to find out why the daughters did not try to escape.
In another incident earlier this month, a 26-year-old woman allegedly strangled her three-year-old daughter to death as the child sided with her father when the couple fought over what to watch on TV, reported The Times of India.
It happened at an under-construction building at BDA Layout, near Nagarbhavi, Karnataka, India. The girl, Vinutha, was the only daughter of Sudha and Eeranna, a daily-wage laborer.
"Eeranna came home for lunch around 2 p.m. His daughter was watching TV at the time. Eeranna took the remote and changed the channel to watch news. His wife objected to him watching news channels all the time," said Sanjeev M Patil, deputy commissioner of police [west].
"She scolded him and told him that he needn't come home if he wanted to watch news. That's when Vinutha supported Eeranna and asked her mother to keep quiet and allow her father to watch TV; the girl said her mother had gone mad. Sudha lost her cool and murdered Vinutha the same night," he added.
Sudha was later arrested.